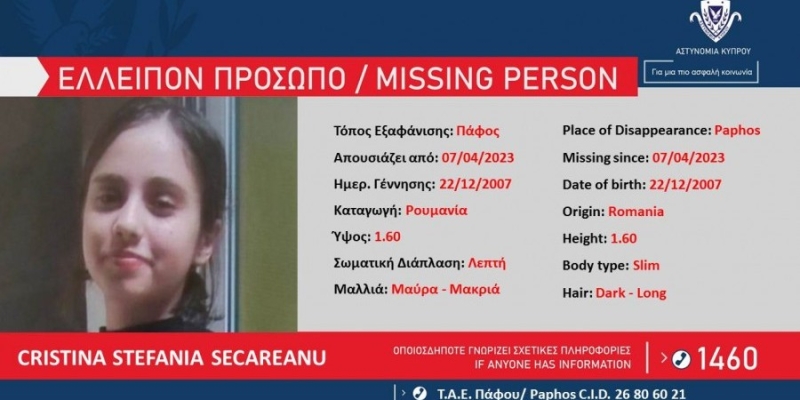 The details and photo of a 15-year-old minor, who is missing from her residence, are being released by the Police, with the aim of gathering information that may help to locate her.
This is Cristina Stefania Secareanu, date of birth 22/12/2007, from Romania, who has been missing from her residence in Paphos since 2.30 pm on Friday, 07 April, 2023.
The 15-year-old is described as 1.60m tall. about, slim build, with long black hair. The last time she was seen she was wearing a black long-sleeved T-shirt and black jeans.
Anyone who knows anything that can help in locating her, please contact the Paphos Police Department at 26-806021 or their Hotline Citizen, on the telephone number 1460 or with the nearest Police Station.