Police are asking for information that can help identify of Alissa Pitt, 17 years old, from Great Britain and Rafaella Constantinou, 16 years old, who have been absent from their place of residence, in Nicosia, since January 27, 2023.
The 17-year-old is described as having a slim build, 1.65m tall. approx., with shoulder-length blonde hair and green eyes. When she left she was wearing white leggings and a white blouse.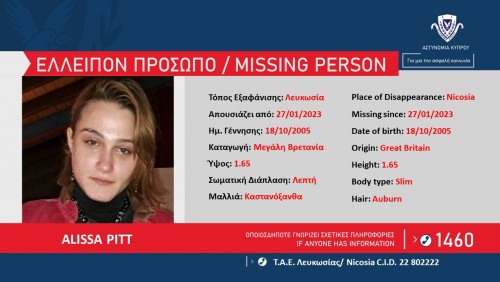 The 16-year-old is described as of slim build, tall 1.57m, brunette, with long black hair. She was wearing blue jeans and a gray cardigan when she left.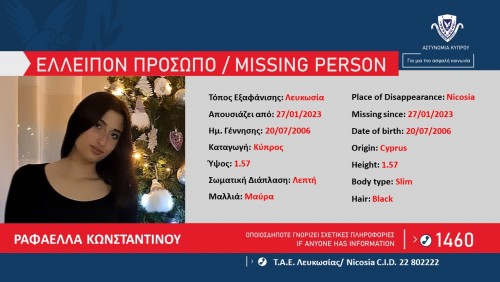 Anyone who knows anything that can help to locate them, please contact the TAE Nicosia on the phone 22802222 or the nearest Police Station, or the Citizen's Line on the phone number 1460.