The image of a Cypriot woman, sitting in the alleys and alleys of her neighborhood in the village embroidering her dowries, was common in previous decades. In the last century, however, all previous ones were for many women – from childhood to old age & # 8211; their daily life.
The long and embroidered dress, sometimes with bright colors and sometimes with dark, the tsemberi on the head to hide the hair, leaving a gap in front, is found today in collections and museums. This wealth, the essence of the tradition of our people, their wisdom and insight, is directly connected with the woman of Cyprus. Her thoughts, her behavior, her daily life and the story that everyone carries.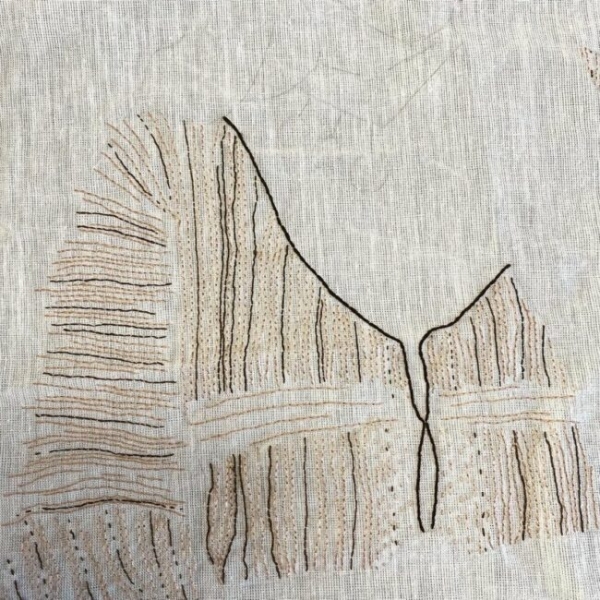 What does the Cypriot, traditional dress hide? The tsemberi? Embroidery on them? What hidden and overt testimonies do the costumes of Cypriot women bring with them from the depths of the centuries? How many saw this tradition or saw in this tradition, another look, penetrating and exploratory, beyond and far from the stereotypes, the trivial and the ordinary?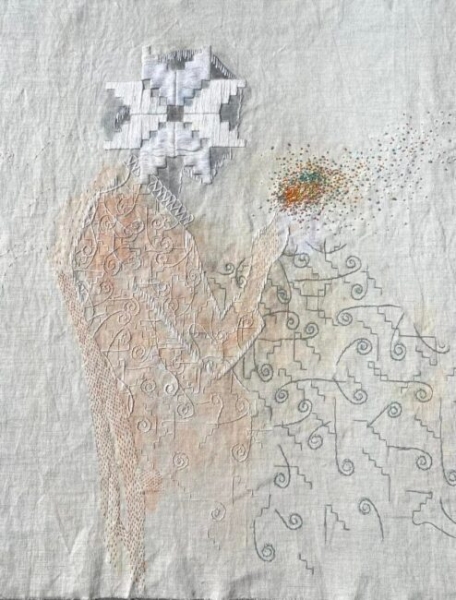 The artist Elena Daniel , saw all this and even more. And through the ongoing project that he is dealing with this time, he tries to give answers to questions that concern or should concern the researcher of the culture and tradition of our island.
"Can there be resistance in or through clothing? "Can a people, through its customs, reject the oppression of the foreign tyrant?", Elena Daniel asks and gives answers through her works.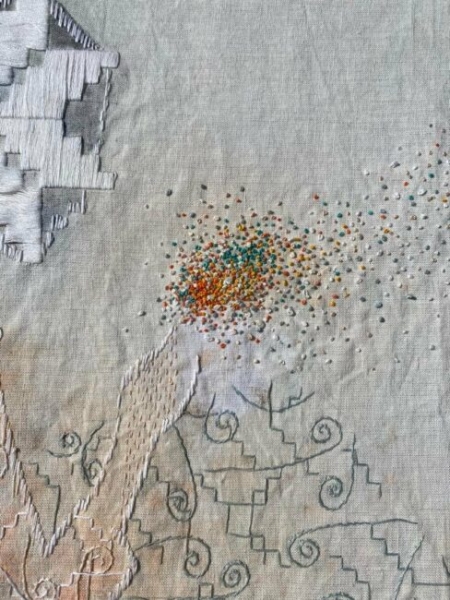 What inspired her and what led her to this original project? What were the stimuli and what were its sources? "Today there is a tendency to revive the traditional arts. Drawing on tradition, the creator wants to bring back elements from the past to the present. I have always been concerned with what is clear through our Cypriot identity. Some excerpts from this identity of ours were kept in time. "Excerpts from the collective memory," he told politis. com. cy Elena Daniel. "An identity that only fragments of it are imprinted in the collective memory as it was somewhat censored. It had to be put in boxes and used to serve the occasional narrative. "Our identity is not controversial or complicated, it is a beautiful mixture of meetings, references and influences over the centuries that can be seen in our fabrics," he notes.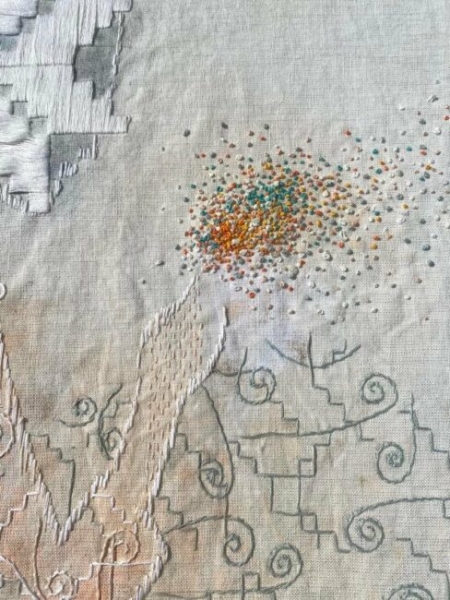 Bright colors in Karpasia hazy in Paphos
And she explains that the object of her research was the Cypriot clothing. And through this research "I discovered many hidden aspects of the life of the Cypriot woman. As was her attire. Which in Karpasia had vivid and bright colors, in Paphos, dark and hazy. In the Carpathians the influences were different – the result of the development of trade and contact with foreigners. In Paphos, they were different. The woman was busy in the fields and at home. And these influences determined her attitude and behavior, the way she dressed, the colors of her clothes ".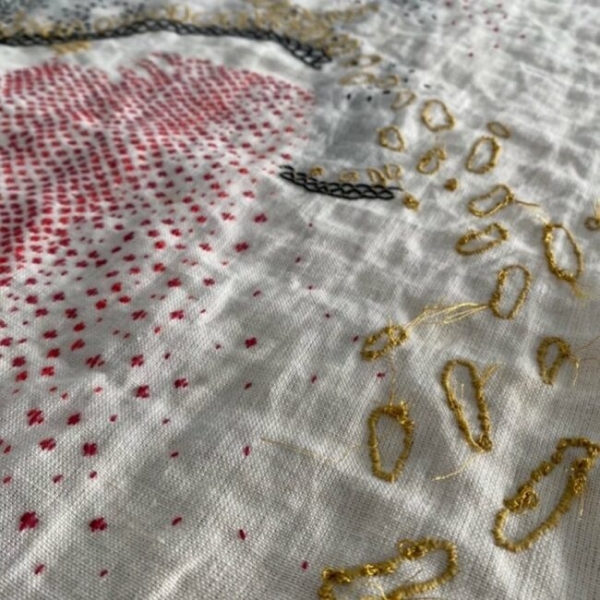 Elena Daniel puts another parameter in our conversation. That of the Cypriot woman's attitude towards the English tyrant. "The British did not like Cypriot clothing. These Europeans did not want the Cypriot woman who worked in their homes with long, traditional dresses. Therefore, the Cypriots insisted on this way of dressing, and this was the behavior, a form of resistance. "
Why did you choose, we ask, embroidery, as the source of your work? "Because it was intertwined with the course of the Cypriot woman," she replies. She explains that the figures in her works are not always realistic or so realistic. "On the contrary, they are more abstract and have to do with the idea that pushed me to create," he notes. And as he explains:
An unspecified narrative, liberated without definitions
"The patterns on the embroidery reflect all the influences and references that have existed. The women depicted are based on typical photographs of women from different eras, in an attempt to embroider an alternative path to this definition. I re-create the narrative in a way that is not defined, liberated, giving them another dimension, without apologies and definitions ". This new work is something new for its creator. And what matters to Elena Daniel right now "is to experiment and see if this path opens up."