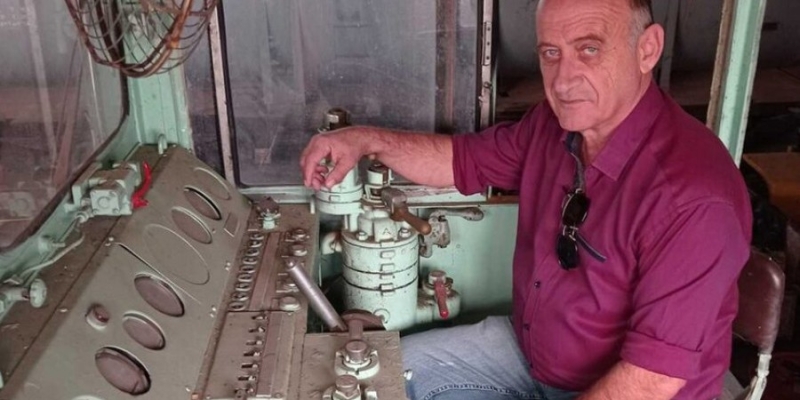 Journalist Christos Vassilopoulos spoke to ERT about the fatal train accident that occurred in Tempi on the evening of February 28. Speaking on the show "Studio 4" of ERT, revealed that the unfortunate driver of the passenger train had requested this route in order to be near his two daughters who are studying in Thessaloniki.
"I was told, for example, that the driver of the fatal train requested and went on this train, because his two daughters were studying in Thessaloniki. It was his first transfer in reality. And the end of his life", Christos Vassilopoulos initially reported and then clarified: "I am talking about the train driver who asked, "I see red, should I pass?'', please pass.
For her part, Nancy Zampetoglou emphasized that a friend of the train driver told them that he was going to get a pension last year, but he stayed to help his girls who are studying, but also to train new ones.
Christos Vassilopoulos continued saying the following about the accused stationmaster: «Why should he be alone? That's another question. The regulation says there must be two. So his superior, the supervisor, the inspector must be asked why they put a man [with experience] of three months to be alone. Night…"».
«I also tell you this as an implication, but here there is bread, to ask themselves if before this he had made another mistake. Let the train drivers speak. The train drivers talk to the station masters, all train drivers on the line should be asked about the dialogues they had with the station master. If they do an investigation, it should be complete and not a bad time,' the journalist emphasized.
Tempe: 54 bodies identified – New samples will be sent
Heartbreaking plea from a mother looking for her child – "He's not on any list"
Source: First Topic