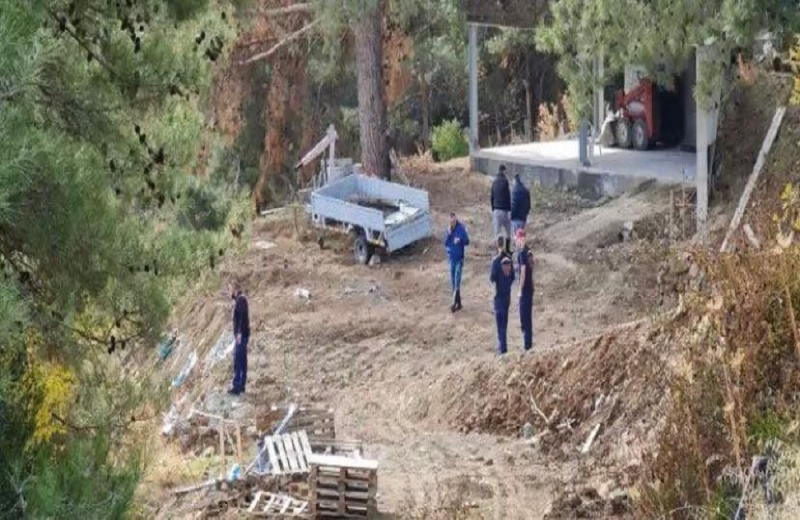 The two accused for the murder of the two women from Russia in Kardama will be brought before the Limassol Criminal Court today.
The heinous crime was committed on November 17 while the two victims were found buried on December 5 in the holiday home in Kardama in the area of Amiantos. The 32-year-old confessed murderer allegedly killed them when he heard, as he said, the two women talking about it and making fun of him.
The case was in the news in November, as apart from the shock of the murder of two women, for days the police, while being sure that they were investigating murders, could not locate the bodies. At the same time, the various people involved and the suspects did not cooperate with the investigators from the beginning, while it is considered a given that without securing their telecommunication data, it would be very difficult to find out. Police located the pit where the victims were buried, following a tip from the murderer.
Heavy indictment
The accused are two Syrians, brothers, aged 32 and 44. He is the 32-year-old confessed perpetrator, who faces the charges of the two premeditated murders as well as five charges of theft related to the use of the credit card of one of the two murdered women. The 32-year-old was initially identified when he used the credit card of one of the two women and later confessed to the crime. In addition, he pointed out to the investigators the place where he buried the two women, inside the country house, after he killed them with a shotgun at close range.
His 44-year-old brother is accused of conspiracy to commit murder, interfering in court proceedings and illegal possession and transfer of a firearm. The 44-year-old was involved in the case after evaluating his telecommunications data that placed him on the scene on the date in question.
The two defendants will be called to answer before the Criminal Court for the charges against them. With the start of the trial, it is expected to be examined whether the detainees will remain in the Central Prison, where they are until today.