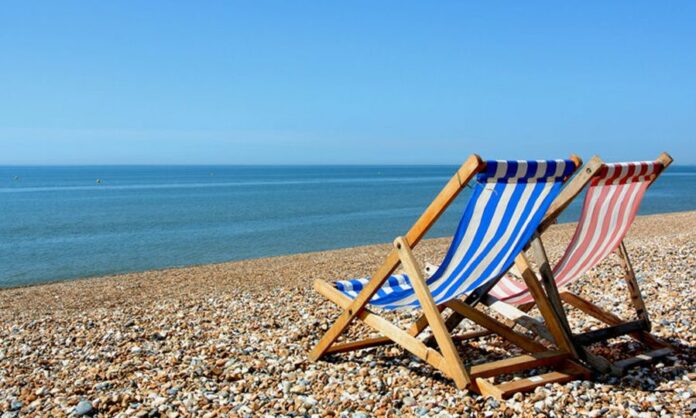 "For a long time, I had this ideological issue and felt like I wasn't worthy because I couldn't afford to go for three days," Teodora Pirciu
told the New York Times
With the summer holidays approaching and prices having risen significantly compared to previous summers, it's easy to get carried away and make plans for getaways that you only later realize you can't afford.
"For a long time, I had this ideological issue and felt like I wasn't worthy because I couldn't afford to go for three days," Teodora Pirciu told The New York Times, recalling a trip a decade ago where she insisted on treating her partner her a meal and eventually her card was declined for insufficient balance. Pirciu decided after years that she doesn't need to show that she has more financial means than she really does.
At the same time, however, there are techniques to avoid the financial pressure on your travels in advance:
p>
Before You Go: Make a Realistic Budget
"It's amazing how much ego and pride play a role in financial management decisions. Saying you can't afford it is like saying 'I'm a failure' to a lot of people," argues Chris Browning of the Popcorn Finance podcast.
However, before you agree to go on a trip you should be realistic about costs. Some leave certain expenses out of the budget – such as transportation to and from the airport, tolls and parking – because they want to believe that the trip can work out.
Browning suggests looking back at a past trip and looking at your expenses. Then, after talking to the people you'll be traveling with, you can make a realistic budget.
In any case, instead of lying or making excuses about why you don't want to follow your company to some expensive activity or in general to an expensive destination, try to provide a more affordable alternative.
During the trip: When you realize it is not economical
When traveling, extraordinary expenses usually arise, which, however, you can compensate for in the following days. For this purpose, apps such as Splitwise are useful, which record and divide the company's expenses accordingly.
But apart from that, it would be good to make a personal daily budget, so that you know if you should avoid certain activities.
Another strategy is to add something to the trip, rather than avoiding an activity. For example, travel editor Oneika Raymond told the New York Times that on a previous trip one of her friends, who works as a babysitter, offered to watch the kids for one night and in return the parents covered part of her overnight stay. .
Last Option: Say No to Travel
Sometimes it's worth thinking about whether you should say no to travel. To do this you'll need to think about how important vacations are to you this season and how much they're worth at the expense of your finances.
Financial management expert Lauren Bowling told New York Times that in "weighing" it can help if you have set specific goals. If, for example, you want to buy a house within the next year, then you may find that vacations do not "fit" into your financial plan. It also reminds that sometimes you may need to stay home to rest and it is not necessary to go on holiday.
source: Money Review