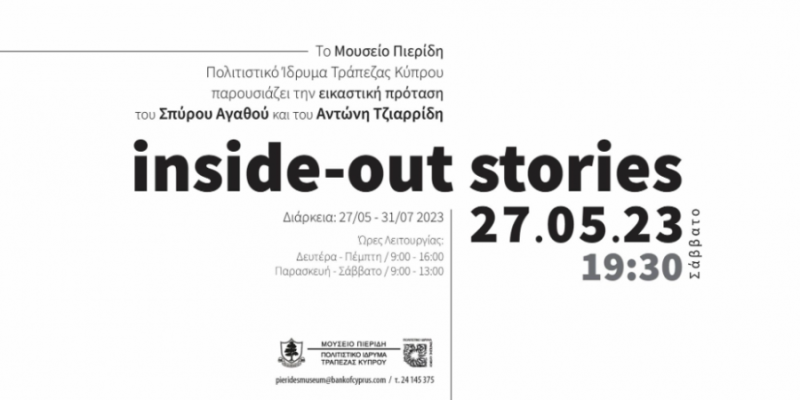 Following the honorary invitation of the Director of the Pieridis Museum – Bank of Cyprus Cultural Foundation, Mr. Peter Astzian, Spyros Agathou and Antonis Tziarridis present the visual proposal "inside – out stories".
These are two different approaches, inspired by the Museum's space and exhibits, placed both inside and outside the Museum.
Specifically, Spyros Agathou, inspired by the way embroideries are presented and stored at the Pieridis Museum – Bank of Cyprus Cultural Foundation creates a series of paintings in the interior of the museum which, like the embroideries, are displayed folded in display cases. His strongly material works, the result of a long process of adding and removing materials, are protected in the showcases as valuable evidence of a primarily emotional association with time and memory.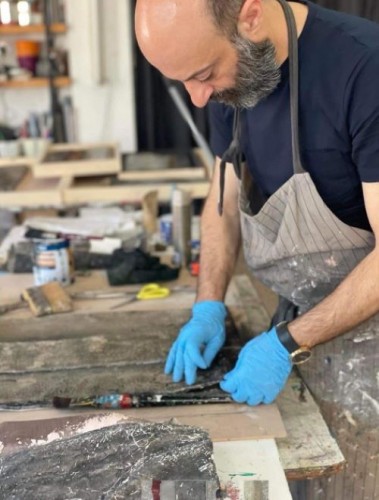 Investigating the relationship between visual culture and memory, Antonis Giarridis wraps concrete sculptures with red thread, an iterative process on the border of automation and manual labor. The sculptures in question, placed outside the museum, are of the type we often find in gardens or outside the entrance of houses. They refer to ancient myths or everyday water-carrying scenes, while imitating the visual language of classicism.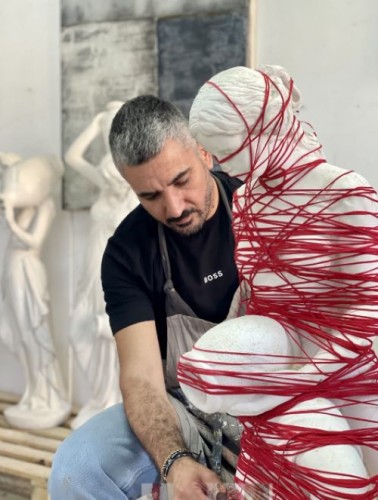 The opening of the exhibition is on Saturday, May 27, 2023, at 19:30.
Exhibition duration: May 27 – July 31, 2023
Opening hours:
Monday – Thursday: 09:00 – 16:00
Friday – Saturday: 9:00 – 13:00
Sunday: Closed