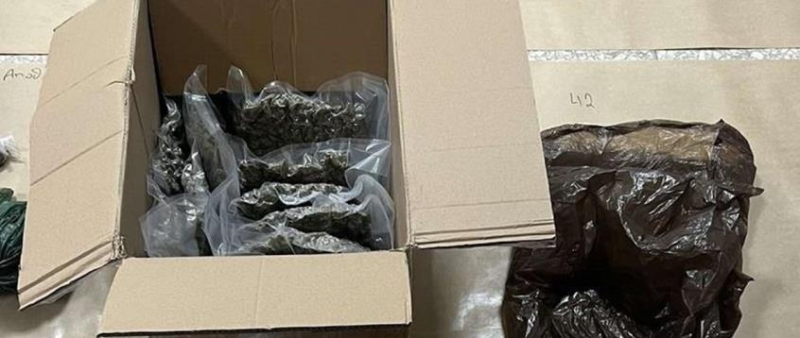 The Limassol District Court issued a detention order for a period of eight days against the 27-year-old and the 22-year-old , in relation to the discovery of approximately 35 kilograms of cannabis and cannabis resin, in an apartment and a warehouse in Mesa Geitonia.
The two suspects were brought to court in the morning, with their defense attorneys to plead no objection to their detention in connection with the case, which concerns the offenses of conspiracy to commit a felony, possession, possession for the purpose of supplying and illegal use of narcotic substances, as well as the legalization of of sodas from illegal activities.
It is recalled that the 27-year-old and the 22-year-old were arrested on Monday, following an operation by the National Police, pursuant to a court warrant, in the 27-year-old's apartment, where eight kilograms of cannabis were found and confiscated.
An investigation followed in the warehouse of the apartment, where a quantity of cannabis weighing 20 kilograms and 364 grams was located and confiscated, as well as a quantity of cannabis resin, weighing six kilograms and 880 grams.
Also, in the 22-year-old's vehicle , a small amount of cannabis and the sum of 440 euros were found, while the 27-year-old was found to be in possession of the sum of 155 euros.