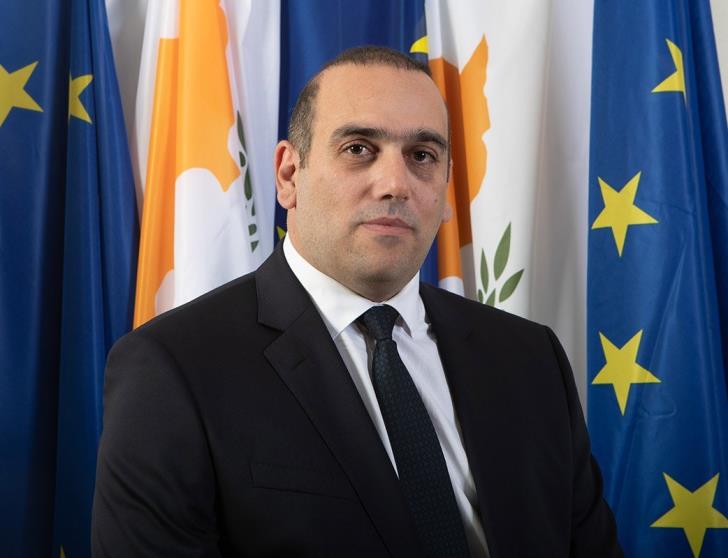 Turkey, "ignoring the relevant UN Security Council Resolutions and proposing excessive demands, insists on its long-term goal of creating two independent states in Cyprus," Transport Minister Giannis Karousos said on Sunday, adding that its purpose was to Ankara is "the perpetuation of the presence of the occupation troops and the anachronistic guarantees, but also the complete control of the Turkish Cypriot community".
According to a statement from the Ministry of Transport, the Minister of Transport, in his speech at the memorial of EOKA fighter Sotiris Tsagaris, noted that Turkey's intransigence "is reflected in its illegal actions that call into question the sovereign rights of the Republic of Cyprus and the Republic of Cyprus. of its maritime zones, in violation of the protection regime of the enclosed city of Famagusta in violation of the United Nations Resolutions ".
He added that "despite the political will and determination shown by the President of the Republic, with the sole purpose of achieving a functioning and sustainable solution, we are still faced with the Turkish uncompromising attitude, which does not allow the resumption of dialogue on the basis of a solution already agreed ".
An attitude that, as the Minister said, "violates every principle of European and international law and poses obstacles to the reunification of our country and the creation of conditions for progress and prosperity, in full harmonization with European principles and ideals and respect for the human rights of all." of the legal citizens of the country ".
In his speech, Mr. Karousos noted that "despite the challenges we face, the President of the Republic and the Greek Cypriot side do not abandon the struggle, taking advantage of the path of diplomacy and synergies that Cyprus has developed with other countries, until the restoration of human rights and the conditions of peace and prosperity for the entire Cypriot people ".
He added that "we owe a debt to those who fought for the freedom of our homeland, to exhaust all efforts to make Cyprus a modern state of peaceful coexistence, with full respect for the human rights of all Cypriots."
As the Minister of Transport said, "the consolidation of a state that will be sovereign and independent, free from dependencies of third parties, and ensuring the physical and national survival of Cypriot Hellenism are the greatest honor for Sotiris Tsagaris and the heroes of our national liberation struggle."
He stated, finally, that the bravery and heroism of the EOKA fighters, "demonstrate exemplary the debt that we all owe to the homeland, a debt that requires us to continue our struggle, by all available peaceful means and in a spirit of unity, to resolve of the Cyprus issue and reunification of our homeland ".
ΚΥΠΕ