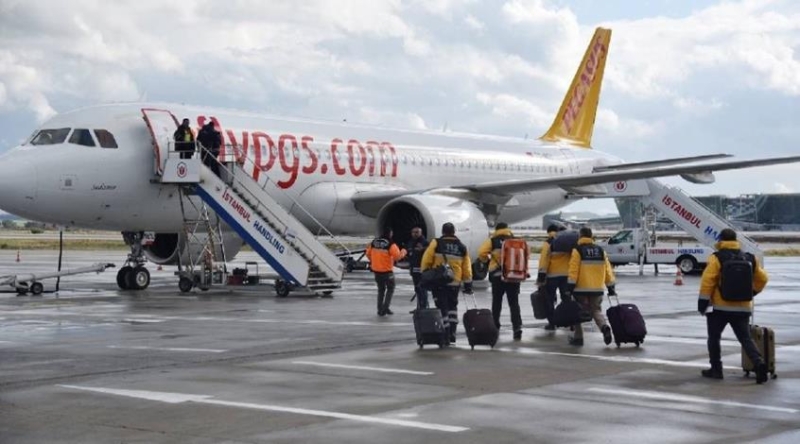 Seven days of mourning were announced on Monday night in the occupied territories for the deadly earthquake in Turkey.
At the "Isias" hotel in Adjaman, Turkey, where the boys' and girls' volleyball team of the vocational college of the occupied Famagusta was staying, the rescue team of the "civil defense" that left the occupied area in the afternoon, along with relatives of the 28 students and companions, arrived tonight them, who are ignored by the big earthquake at dawn.
The hotel completely collapsed. The "consul" of the pseudo-state from Gaziantep is also there, who stated that no one has been found so far in the ruins of the hotel in question.
Fatma Demirel told "Bayrak" that when she went to the site today at 10 am she found that a teacher and 3 parents were in good health. It seems that they were staying in the hotel, but they managed to get out alive.
One of the mothers who took the special flight to Antiyaman told the Sim channel that no work had been done on the ruins for 18 hours. of the hotel where their children are and that in the morning only 4 parents were able to save themselves.
"There is no news from our children, no matter who we asked they told us that no children came out of there," said Fariha Yiğitürk. "The 8-story hotel has completely collapsed."
Rescue operations, he added, began when the team from the occupied areas arrived there late in the afternoon today.
The "transportation minister ", Erhan Arikli announced that with the same plane that went to Antiyaman the parents of the missing children and the rescue team, 16 students and two teachers of another volleyball team, high school of the occupied Famagusta, who were in the same city, but lived in another, will return hotel and managed to save themselves.
Another 180 people, he added, are expected tonight on a special flight to go to Adana and from there to affected areas where their relatives live.
The same will will be done with 3 ship routes tonight while in total, Mr. Arikli said, about 1,700 people will go to Turkey for free to find their relatives in the areas affected by the earthquake.