Stores in Israel offer free meals to the military, while those in Arab countries support the Palestinians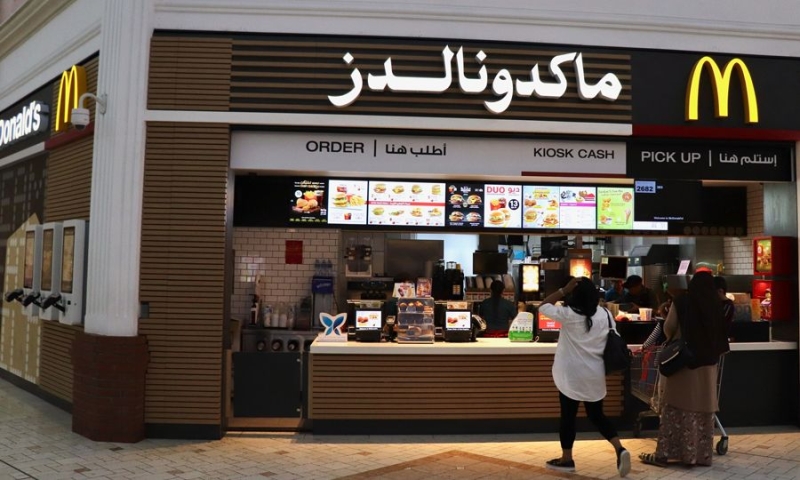 McDonald's, the largest fast food chain in the world, is "trapped" in the Israel-Hamas war.
The conflict it has divided the group's restaurants in the Middle East who are now effectively showing their support for Israeli troops on the one hand or the Palestinians in Gaza on the other, as the bloodshed continues.
McDonald's in Israel announced last week that it was offering thousands of free meals to Israeli military forces, and shortly thereafter, McDonald's restaurants in Oman, also known as Al Daud Restaurants LLC, announced that they were not only distancing themselves from the decision, but and that they are donating "$100,000 to the relief efforts of the people of Gaza," a move that other branches of the company in the Arab world have also made.
"We stand with Gaza in these difficult times," the company said on Platform X (formerly Twitter). "Let us all join our efforts and support Gaza in any way we can. We ask God to protect our beloved country and all Arab and Muslim countries from all evil and hatred," he added.
The McDonald's chain in Israel, meanwhile, said it would continue to donate thousands of meals daily to the "armed forces across the country," adding that the chain's restaurants also offer a 50 percent discount to soldiers and security forces. "We have donated 4,000 meals to hospitals and military units, we plan to donate thousands of meals every day to soldiers on the battlefield and to the soldiers and this is beyond the discount we offer," he stressed, adding that he is keeping 5 restaurants open just for this purpose .
The Israeli fast-food chain's decision sparked backlash among the chain's franchisees in many Muslim-majority countries, a rift that underscores the global companies' polarized regional policy during the war.
The American giant's franchises in Saudi Arabia, Oman, Kuwait, the United Arab Emirates, Jordan and Turkey issued angry statements separating themselves from the Israeli stores' decision and in most cases pledging to offer assistance to Gauze. "Regarding the news that McDonald's in Israel was donating meals, we confirm that it was an individual decision on their part," McDonald's outlets in Saudi Arabia said. "Neither parent McDonald's, nor we, nor any other country had a role or relationship with this decision, either directly or indirectly," they explained.
The issue has also divided consumers, with the Israeli chain reaching to the point of locking down its social media accounts due to school arsons, while in Lebanon a crowd of citizens gathered outside a McDonald's restaurant to protest the move. Finally, many consumers in Arab countries are calling for a boycott of the giant.
< iframe width='300px' height='500px' src='https://www.adstorebluebird.cy/api/banner/ServeBanner?zoneId=2734' frameborder='0' scrolling='no'>