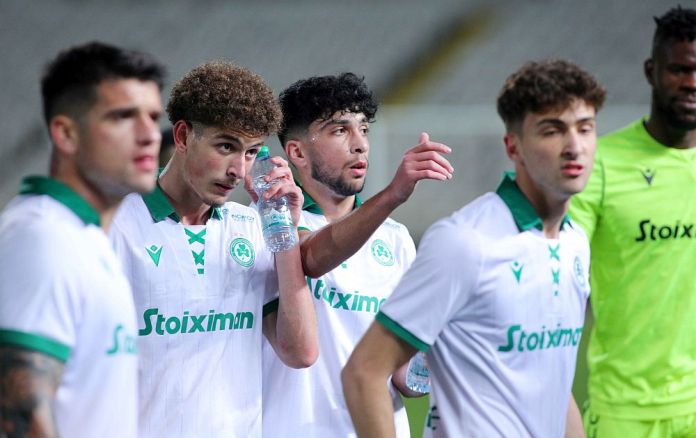 Henning Berg continues to "give" his debut to players of Omonia academies.
In the first match against Xylotympou for the round of 16 of the cup was Konstantinos Christou who was added to the list and, the 5-0 of that match, allowed the Norwegian coach to give, in the replay, to three other juniors their debut in official game with the first group of clover.
Specifically, in today's (1/2) game with POX in GSP, Andreas Evangelou (main, played throughout the match), Iakovos Laos and Kyriakos Chrysomilis (both change in the 80 ′ instead) played for the first time with the men's team of Omonia Christou and Papouli respectively).
Let's see who the three young people are…
Andreas Evangelou is a 17-year-old (20/09/2004) defender, who plays both as a stopper and on the right wing. In this year's U19 Youth Championship he recorded seven participations, all as a key player (621 ′).
Iakovos Laos , 18 years old (10/10/2003) plays left back. He started from Karmiotissa, in 2019 he went to the Italian SPAL (played with U17) and was acquired by Omonia in September 2020. This year he played with the Youth team in 13 games (11 as a starter, 1,032 minutes).
Finally, Kyriakos Chrysomilis is an 18-year-old (04/01/2004) midfielder. He recorded 14 appearances (eight as a starter, 803 ′) with the second team in this year's Youth Championship.
In the photo from left to right (between Kiko-Ouzoho) Evangelou, Chrysomilis and Laos.