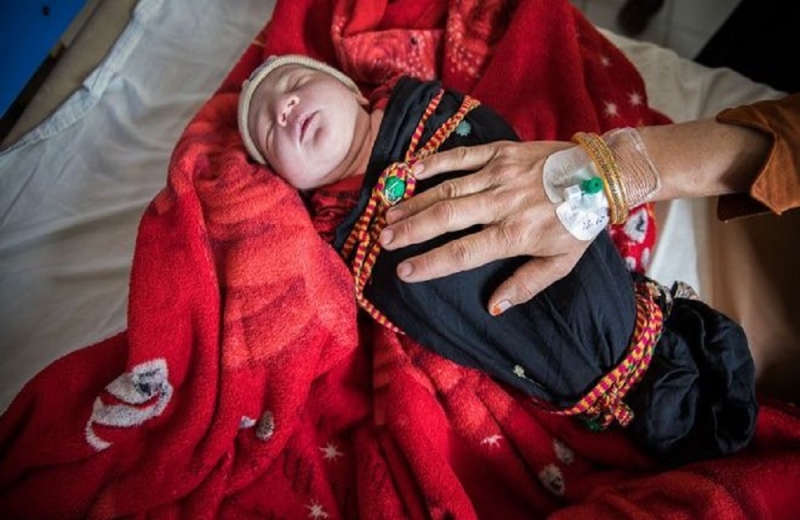 Médecins Sans Frontières gynecologist Katharina Thies, who works at the Khost Obstetrics Clinic in Afghanistan, talks about the strength, solidarity and dignity of the Afghan women she met on her mission and describes how one of the babies born there her name.
"Being a woman in Afghanistan is undoubtedly difficult in itself. However, during my mission as a gynecologist at Khost Maternity Hospital, the women I meet here manage everything that happens in their lives with incredible dignity.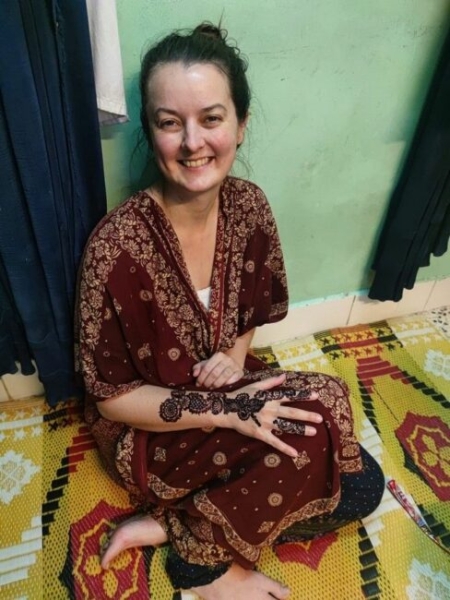 Katharina Thies.
Shakila is feeling better now, she is still a little pale, but she is sitting upright on her bed in the maternity ward. When she arrived at the Khost maternity clinic two days ago, she had severe hypertension and life-threatening bleeding.
She was expecting her sixth child, but unlike the other mothers in the ward, she will not take the baby at home. Her baby had already died when she arrived at Médecins Sans Frontières.
Shakila lives in a small village over an hour's drive from our hospital, without access to free prenatal care and without enough money to pay for a private clinic for examinations. This meant that her high blood pressure had not been diagnosed or treated & # 8211; until the bleeding and pain started.
Our team was able to regulate hypertension and do blood transfusions to save Shakila's life – but it was too late for her baby.
Unfortunately, we see these cases on a regular basis in Afghanistan, many of which could have been avoided with proper and free antenatal care.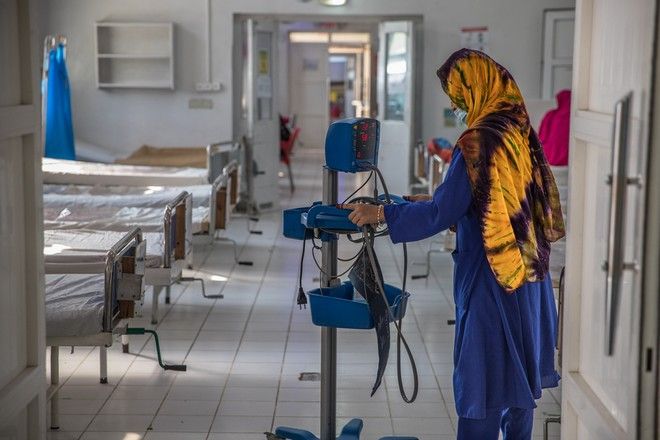 The wonderful women of Afghanistan/ORIANE ZERAH.
When I visit Shakila, I find her breastfeeding a newborn baby. Confused for a moment if she is the right patient, I check the file again in my hand. But then the midwife standing next to us informs me.
The baby is Amina, whose bed is next to Shakila and who does not have enough breast milk yet. As soon as she saw that the baby was hungry, Shakila offered to help, without a second thought and regardless of her grief for the loss of her own child.
This may seem strange, but it's just a small sample of how Khost women work. I believe many of them would do the same kindness to another woman. They support each other in every possible way.
And they are incredibly strong. Fatima is young, not over 20 years old. She is nine months pregnant with her first child and when I met her, she was already in labor.
However, her right leg is immobilized with an external brace, leaving her unable to bend her knee, let alone walk. She has tied her leg so she can lift it and move at least on the bed. Professional orthopedic aids such as crutches or a wheelchair were not available for her.
Fatima's mother, who accompanies her, tells me her scary story. It happened in September last year, shortly after she found out she was pregnant. Fatima had just left home to do some chores when fighting broke out right in front of the house.
Her leg was seriously injured by gunfire. Her mother managed to bring her back home, after she received the same fire & # 8211; fortunately not as seriously as her daughter. What followed for Fatima was an odyssey of doctor visits, several surgeries and months of immobility during which her pregnancy progressed.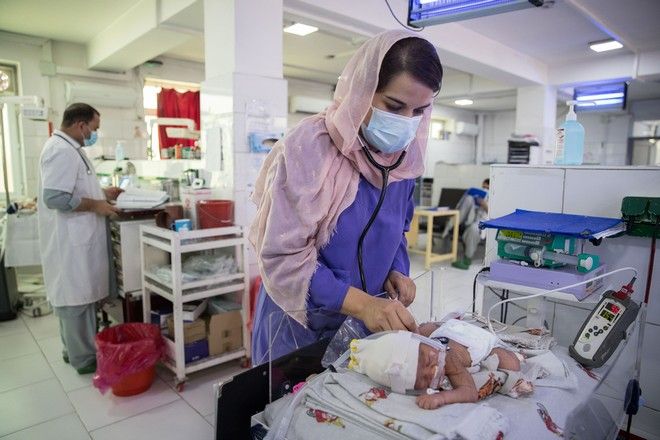 The wonderful women of Afghanistan/ORIANE ZERAH.
The midwife in the delivery room is worried if Fatima will be able to give birth normally, as she can not get out of bed. But she herself is motivated to try. For a woman in Khost province, a caesarean section is often not the best choice, given that the average number of children is six or more.
Her mother sits behind her in bed, supporting her upper body, and between contractions Fatima rests her head on her mother's shoulder. Whenever the pain of childbirth is very intense, she just bites her handkerchief to endure it.
Her will and endurance pay off & # 8211; After nine hours of giving birth, Fatima gives birth to a baby girl. I'm very proud of her and her strength – which she will no doubt teach to her daughter.
Another woman who will stay in my mind forever is Gul Meena. The first time I met her in the delivery room, she was pregnant with twins and was being treated for gestational hypertension.
Gul Meena is around 30. She is already a mother of eight and like many Afghans she also manages the household at home. She speaks loudly on her phone, and although I do not understand what she is saying, I guess she gives instructions on how to operate the house in her absence.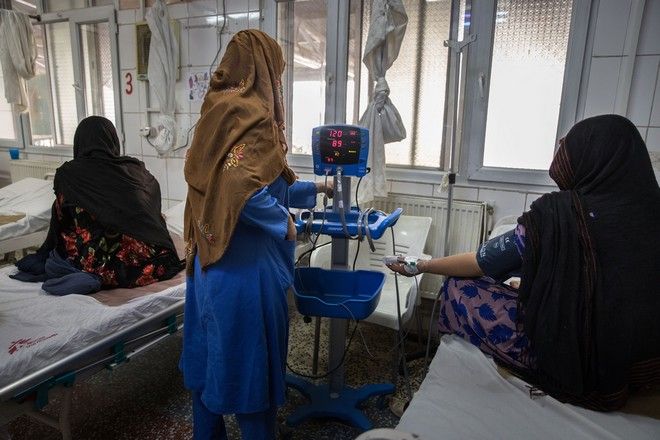 The wonderful women of Afghanistan/ORIANE ZERAH.
All this time she smiles, as if she already knows that chaos will prevail anyway until her return. Unsurprisingly, her blood pressure is a bit high this morning. In any case, it seems that the impending arrival of twins is not really her biggest concern.
Gul Meena gives birth to her twins the next day, with the help of a trained midwife & # 8211; without complications. When I visit her, she sits cross-legged on the bed, smiling broadly and hugging the twins, two little girls in traditional Afghan costume.
Many mothers would probably be quite anxious at the prospect of raising twins, but no such feeling does not appear in Gul Meena's expression. She is looking forward to returning home, where she will have to manage her large family.
After I sign the papers for her discharge, Gul Meena has one last request: she asks me to give a name to one of the twin girls. Although I've heard many names of Afghan women so far, I have no idea what a beautiful name for a girl & # 8211; for & # 8216; this I hesitate.
The wonderful women of Afghanistan/ORIANE ZERAH.
Do not worry, says Gul Meena, and asks my name. She says she will name her daughter after me. I was very kind to her, she says. But, I think, this is just a proof of the kindness shown to me by the women of Khost.
Gul Meena is making my day and I am honored that one of these beautiful babies will be named after me my. The power of Afghan women and their passion inspire us. I will be forever grateful for everything they have taught me.
Support the work of Doctors Without Borders
Become a Front Line Supporter https://msf.gr/support/statheri