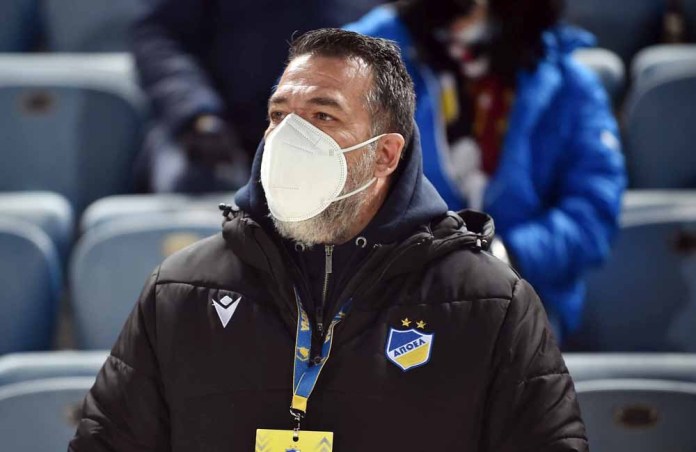 For the transfer of Sarfos and the possibility of a fourth addition, the spokesman of APOEL, Nektarios Petevinos, mentioned, among other things, in radio positions that he provided (Super Sport FM 104.0).
The relevant excerpts:
For Sarfos: "We acquired Sarfos because of the need that arose with Ludemo's injury. It was a pity for him, because we consider that he was one of the players of the team whose performance was rising. We will decide today if he will have surgery. If this is done, he will be out for three months. We will see again in the summer what will happen to Lundemo, because his contract is ending. If Ludemo had not been injured, we would not have taken Sarfos. He is a player who played last year in Cyprus and knows the sizes and scope of each team. He was the happiest person to complete the move. He wanted to make a change. After the perspective of APOEL was presented, the reason is reflected, the manager has told him that the best player in Cyprus went to the best team in Cyprus. It's a football dream, many players have said it "
For the fourth transfer: "Paraphilology and APOEL in the transfer scenarios are connected. We are not in the mood for a fourth transfer at the moment. If it occurs, it will be for two reasons only: to cause a serious injury, something we avoid or to result in the departure of a footballer, which at the moment does not exist. Only with this reasoning will a new transfer take place ".
On whether Sarfo is able to fight immediately : "Yesterday he passed an exam, he had a muscle injury. It will start immediately and it is estimated that we will have him from the next match ".
For the game with Doxa : "In this championship we live in, you can not predict results. It's a game that if we do not win, then we will talk about other things. "All the teams have started doing their 'math'."
Asked if it is worth betting 300 euros on APOEL to win the championship : "I would say bet a thousand euros on APOEL for the title"!
Like this:
Like Loading …