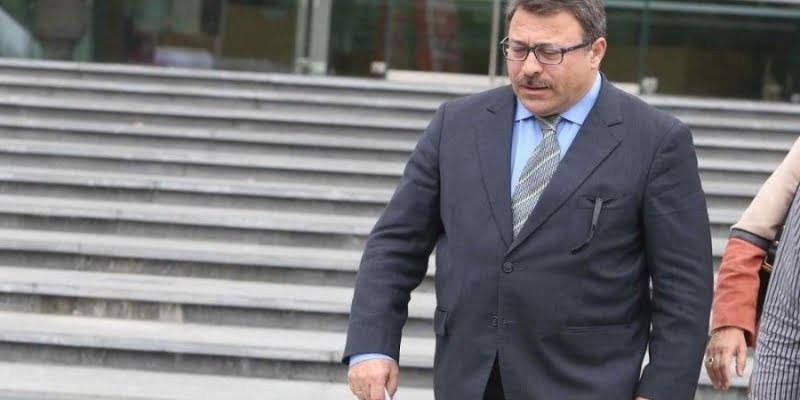 Member of Parliament Andreas Themistokleous wanted to stand for hunting in a prohibited area.
In a post on Facebook, he states that they mistakenly did not realize that they were inside the prohibited area.
p>
The announcement:
Today, together with two other hunting friends, we mistakenly found ourselves in a prohibited hunting area, which is adjacent to a permitted one.
We were all three completely unaware of this mistake until a team of the Game Service approached us, first me who was on the side of the road and after my phone call and the other two friends above, who immediately responded to my call. Next, we were informed by responsible of the Game Service of Thira that the area is prohibited.
We told them that we had not noticed it by mistake, which they also confirmed.
Then, after apologizing for the above out of place, we called on the authorities of the Thira Service to go ahead and apply the law, just as they would do to any citizen of the Republic, just as they did by issuing a relevant extrajudicial fine.
All three of us have been hunting for years without ever being reported. for a similar offence.
Our claim that it was a mistake is evidenced by the fact that all three of us were wearing the prescribed orange vests or hats, as well as the fact that the other two persons responded immediately to my call and they arrived at the point of the road, where the Hunting Service was located, fully cooperating with it.
Just as every citizen pays any fine, so we will pay ours within the prescribed days.< /p>
Finally, I call on the rest of the hunters to be very careful in view of the fact that they can easily fall into this mistake without realizing it, as it happened to us today, especially when the prohibited area is adjacent to a permitted hunting area and it is not sufficiently demarcated with prohibition signs.
We have to protect hunting and therefore I express my regret publicly for the above mistake, which I emphasize again that it was done without any other thought or intention.