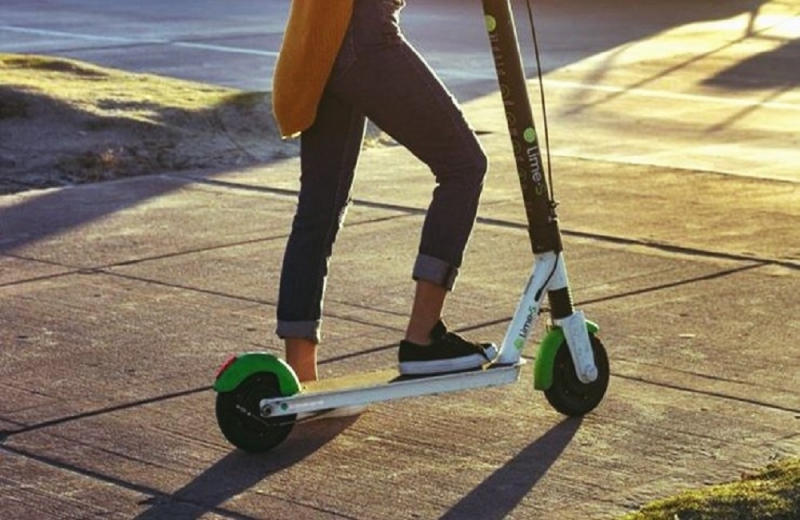 The legal framework that will govern the use and distribution of scooters, electric scooters or electric skates in our country, with special emphasis on road safety, was submitted yesterday to the Parliament for a vote by the competent Ministry of Transport. It consists of two bills and regulations, with the main provisions being as follows:
The use of scooters – skates will be allowed only for users aged 16 and over on any bike path, bike lane or in an area that is an extension of a bike path and which is intended to provide the possibility of sharing it by cyclists and pedestrians. The use of scooters – skates on any highway or expressway will be prohibited, as well as by persons who are under the influence of alcohol or drugs.
The use of scooters – skates will be prohibited in any square or on any pedestrian street, except by decision of the relevant municipality or community, which will determine the permitted areas and will have special markings. The relevant municipality or community, before making the decision, should take into account the assessment of the impact on road safety, especially for the benefit of pedestrians, and after consulting the director of the Department of Public Works, the Chief of Police, as well as any another body deems it appropriate.
The user of the scooter-skate must wear a properly tied helmet. It is prohibited to carry any person as a passenger in any part of the scooter, unless the carrier is intended to carry a passenger and, assuming that he is over 12 years old, wears a helmet and is sitting in a seat intended for this purpose.

< li> The scooter – skate can be used in authorized places of movement, when by construction or certified regulation by an authorized representative of the manufacturer, it develops a maximum speed of 15 kilometers per hour.
Minimum equipment
Scooters – skates, when used, must have the following minimum equipment: At least one brake system, white or yellow light lamp, permanently fitted at the front, fixed or flashing red light at the rear, bell or siren and tires in good condition.
The extrajudicial of € 85
With the legislative package submitted to the Parliament, the possibility of out-of-court settlement of various offenses is introduced. Specifically, an extrajudicial fine of € 85 will be imposed in cases where:
A person who uses a scooter is between 14 and 16 years old. prevent its use by that minor.
A person uses a scooter-skate on any motorway or expressway or on an unauthorized traffic area or on a public roadway, except in the case of a road junction connecting permitted traffic areas.
A person uses a scooter-skate developing a speed of more than 15 kilometers per hour.
Person riding a scooter-skate without wearing a properly fastened helmet.
of traffic lights that regulate the traffic of vehicles, motorized and non-motorized.
The extrajudicial of € 50
An out-of-court fine of € 50 will be imposed in cases where: regulating pedestrian traffic outside schools.
A person using a scooter – skate does not give priority to a pedestrian who has timely expressed his intention to move on a crosswalk or when crossing a bike path or bike lane.
A person using a scooter – skate carries any person as a passenger or expresses his intention in a timely and visible manner with the appropriate hand signal. li>A person parks, places or abandons his scooter – skate in a square, sidewalk or sidewalk in a way that impedes or may impede the free movement of pedestrians, cyclists, people with disabilities or other scooter users.
Person who uses a scooter – skate moves with the other scooter or cyclist on his left side in parallel.
scooter – skate.
Person using a scooter – skate is towed by another vehicle, motorized or not and/or carries any object placed or hung from anywhere on the scooter.
Person uses scooter – skate without running lights.
Out-of-court and to drivers
Out-of-court fine € 85 will also penalize motorists vehicles, op of any category and of any kind or size, which do not take protection measures against the users of scooters – skates.