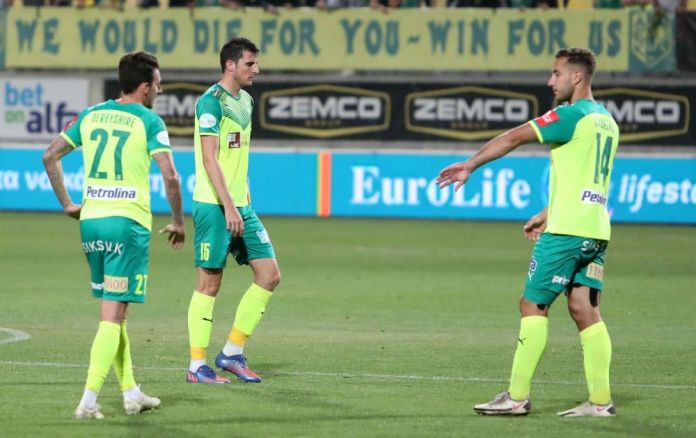 It is completely normal for AEK to monopolize the issue of Andros Karapatakis, his resignation from the presidency and the efforts made to persuade him. There was, however, a match and the yellow-greens got unprovoked in the first semifinal with the National.
AEK was completely unprepared from a competitive and psychological point of view (responsibility Bandia).
And where everyone knows how important it is in such games for the home team not to concede a goal, AEK's defense came from everywhere, even if Ethnikos was The first 45 minutes would have been more substantial with two or even three goals in his assets.
AEK was sluggish and disconnected, with serious problems in the creative part. He did not create a clear opportunity from an organized offensive effort. The two extremes Farage and Akoran did not "pull", while the absence of Giurcho was felt, who could not help due to a virus. Altman did not help in the organization of the game from the axis either.
Now, AEK has an extremely difficult mission in the rematch, as it needs a victory with at least two goals difference to qualify. Difficult, but not impossible task.