They will run in seven locations, from November 26th to January 14th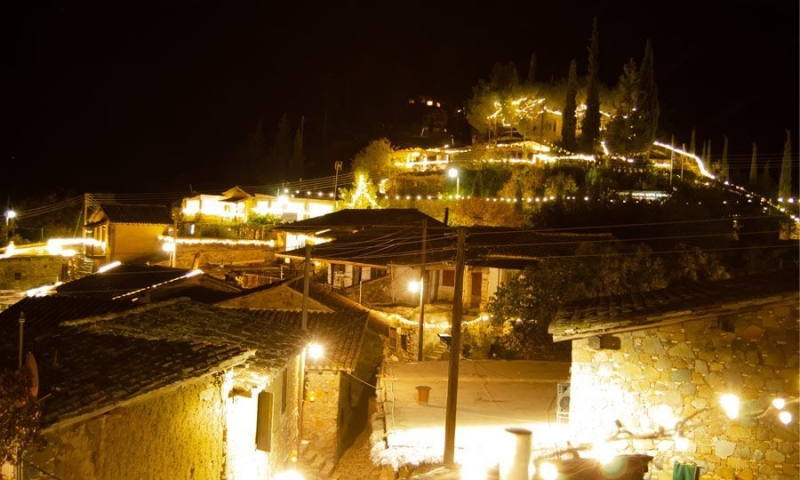 The available budget of the project is 400 thousand euros.
From November 26, it is expected that the Christmas Villages will open their doors to the public again this year. This is the third consecutive year that the initiative will take place, with the aim of upgrading the tourism product of Cyprus and strengthening destinations in the inland and mountainous regions.
This year the Christmas villages are Agros, Deryneia, Kalopanagiotis, Kyperounda, Laiki Geitonia, Lefkara and Fikardou (awarded as the best Christmas village 2022-2023). It is noted that this is the first time that a Christmas Village will be hosted in the heart of Nicosia – the Laiki Geitonia – an area that is considered an eligible area based on the plan of the Deputy Ministry, due to the fact that it is considered a critical area.
Until January 14 , visitors will be able to visit the Christmas Villages, participate in handicraft and gastronomy workshops, and other activities in a festive atmosphere, with traditions and flavors of each region.
As announced on its Facebook page Deputy Ministry of Tourism, the whole initiative is part of the implementation of the National Tourism Strategy of the Deputy Ministry and especially the objectives for further development of winter tourism and promotion of the countryside, mountainous and arid/remote areas.
Based on the plan subsidizes 70% of the costs with a maximum amount of 70 thousand euros, while the available budget of the plan is 400 thousand euros.