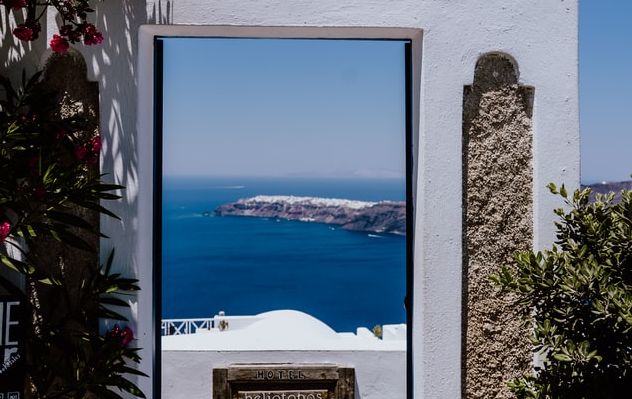 The Greek government is drawing up a plan for islands without coronavirus even before Easter.
By the beginning of the week, 320 "vaccination missions" had been carried out exclusively on islands, with the assistance of the Armed Forces in charge of the supply chain.
According to information, the government wants all the islanders to be vaccinated within the next two months, even if the large islands, such as Crete or Rhodes and Corfu, remain as individual issues.
Hence, the next steps are in the works, as the recent disgust of the Secretary General of Primary Health Care, Marios Themistokleous, shows that according to the plan, by the end of April, "all the inhabitants of the islands will have been vaccinated, with the possible exception of the big ones".
The covid free islands
It is not only Kastellorizo "paradise without coronavirus". In fact there are seven other islands where citizens are fully vaccinated.
According to SKAI, in another 10 islands, all under 1,000 inhabitants, the first dose of the vaccine has been given and in the next period the second dose will be given.
The government will then proceed with the islands with up to 3,500 inhabitants and then the islands with more than 3,500 inhabitants.
The islands in which the vaccination has been done with both doses are: Kastellorizo, Meganisi, Oinousses, Fourni, Kalamos, Psara, Thymaina, Kastos.
The islands in which the vaccination has been done with one dose are: Halki, Lipsi, Othonoi, Tilos, Arkoi, Mathraki, Gavdos, Nisyros, Agathonisi, Ereikoussa.
Prioritization
Thoughts focus first on "opening" more prioritization teams so that, regardless of the pace in the rest of the country, more mass vaccination of residents with fewer missions is organized. Secondly, more vaccination centers are launched, mainly on islands, where low rates or malfunctions are observed, such as according to information in Lemnos and Dodecanese.
And thirdly, the government's intention is to vaccinate the entire "front line" of the tourism industry at the beginning of the summer.
According to information, the burden of planning is currently falling on areas with up to 15,000 inhabitants, such as the Cyclades islands, for which the idea of age groups running faster is maturing.
In fact, the prevailing scenario concerns a targeted way of "opening up": on pre-determined days, certain age groups under the age of 64 can be vaccinated. In any case, the National Vaccination Committee will give the green light to any aspect of the government plan, which "scans" one by one the islands in the Aegean and Ionian.
However, the executives in the percussion team for "Eleftheria" on the one hand have set as a dominant priority any rapid improvement movement for the vaccination of the under-64s and on the other hand have set the island of Greece as a top priority, even with continuous missions. »Pfizer vaccine, as it requires a temperature of -80 degrees Celsius and then maintained for five days.