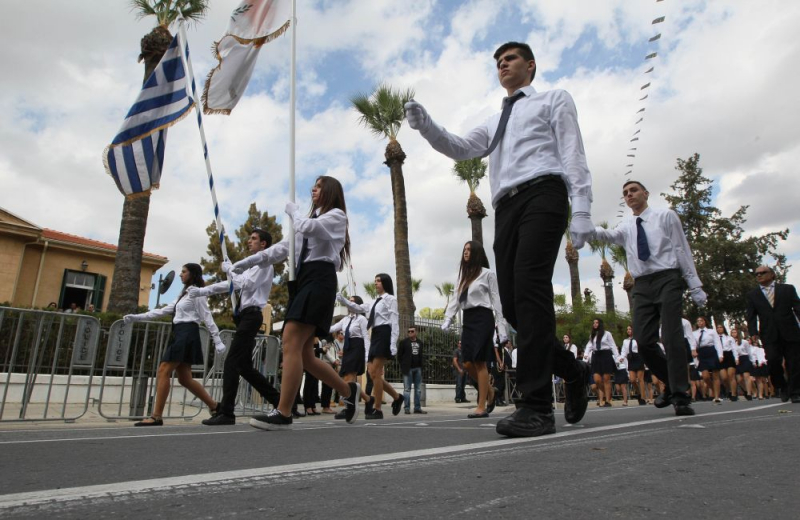 File photo
On the basis of consultations between the Ministry of Education, Culture, Sports and Youth and the Ministry of Health and after approval by the Council of Ministers, The student parades will be held to celebrate the national anniversary of March 25, 1821, with the observance of specific health precautions.
Specifically, the students who will participate must have a Health Certificate (SafePass), as it is valid in primary, secondary and tertiary schools respectively. The rest of the participants, as well as the public that will watch the parades must have a Health Certificate (SafePass) such as the one provided in the current Decree.
For the purpose of observing the measures against the pandemic, the composition of the sections to take part in the Parades has been modified as follows , in relation to the current period before the pandemic :
Institutions SA (Higher Education), up to 40 people (3 flag bearers + 1 two-member + 9 quadruplets) Gymnasiums, 40 people (11 the procession of flag bearers/officers + 1 detachment + 7 quadruplets)
Association, up to 15 people
Scouts/Guides 75%
In case of participation of Private and/or Public schools of Primary Education, up to 40 people per school unit
Philharmonic/Bands only of the Lyceums of each area
In the local Doxologies the educational institutions will be represented as follows:
Representation of each Higher Education Institution or Secondary School consisting of three pupils, students with the Banner, the Greek and Cypriot flags. The Gymnasiums are encouraged to be represented only with the banner, in order to avoid overcrowding inside the Temples.