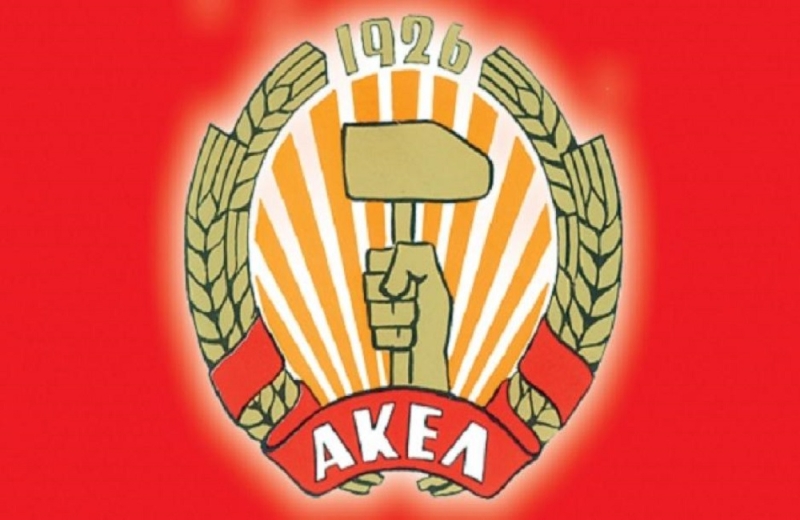 The work of the 27th District Conference of AKEL Larnaca was completed yesterday.
In The conference, which took place on Saturday 14 and Sunday 15 May, was a substantial and rich dialogue in relation to the action of AKEL Larnaca in recent years as well as a discussion on issues concerning society in the City and Province of Larnaca and decisions were made on how the party will proceed in the Province in the coming years until the 28th Conference.
The 27th Provincial Conference elected the new Provincial Committee consisting of the following: Antoniou Chrystalla, Agathou Stavros, Kkone Christos, Savva Evanthia, Kazantzis Athos, Georgiou Renos, Pasiourtidi Andreas, Christodoulou Polina, Xiourouppa Maria, Parmaki Georgia, Miaouli Christos, Aniapouros Gianpiros, Dimos Michail P. Michalis, Siapan Mohammed, Stylianou Giorgos, Christoforou Savvas, Flouri Avraam, Charalambous Pampos, Dimitriou Minas, Moleski Nikos, Ioannou Pavlos, Andreou Andri, Siathas Antonis, Koulapiou Andreou Efstathiou Eugenia, Christoforou Flora, Michail A. Michalis, Chatziantoni Christos, Panagi Dimitris, Siaapan Mariam, Charilaou Dimitris, Christodoulou Michalis, Stylianou Marios, Archontidis Michalis, Akona Iro.