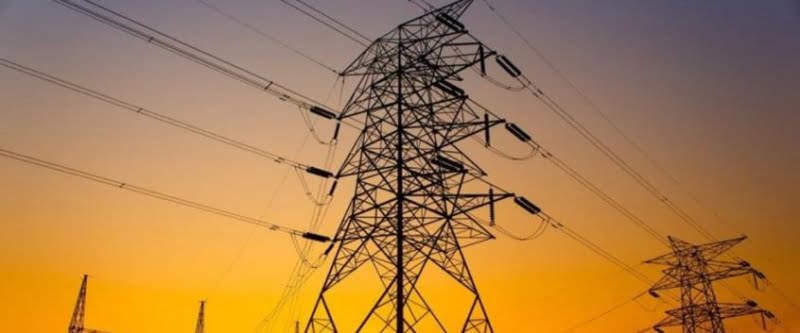 < p>The power outages by region in the provinces of Nicosia, Larnaca and Famagusta and the hours they will last were announced by the Cyprus Transmission System Operator, with the indication that this is done to ensure the reliability of the Electric System and to minimize the possibility of causing a total blackout during period when the 6 steam electric units of the Power Station (IS) Dekelias will not be in the availability of the Electric System.
In the announcement it is noted that the program has been determined by the Administrator, but for further information about the affected areas, citizens are asked to contact the Distribution System Operator (DSO).
"It is clarified that the time and duration of the power outages in each area included in the program are indicative and for safety purposes, consumers should consider that their premises will be under voltage throughout the duration of the program".
It is also pointed out that in case of variation of any parameters affecting the reliable operation of the Electric System, such as extreme weather conditions, emergencies and breakdowns, at any time of the day, additional measures will be applied on a Cyprus-wide basis.
The program power outage for Wednesday 12/14/2022 is shown in the table below.
INDICATIVE OUTAGE PERIOD ELECTRONICS
NICOSIA PROVINCE REGIONS
GROUP 1
17:00 – 18:00 00
Mall of Cyprus
Hi Kornos
TEAM 2
17:00 – 18:00
Area of ​​St. Dometio lights of Zanetto and Delphi,
Mc Donalds area, Hilton Park area, October 28, Makedonitissa Tomb area.
GROUP 4
17:00 – 18:00
Eleon Pool Residential Area
< td>Strovolos area of ​​the Priestly School, Center of Old Strovolos, Parodii Nikis Ave. td>Strobolos Ave. Athens, Stavrou Area
Strovolos Ave. Strovolos from PEPSI to Ag. Paraskevi Lakatameia.
Strovolos Strovolou Avenue, Kyriak. Bunch.
TEAM 5
17:45 – 18:45
Lythrodon , Mathiatis
Alhambra Industrial Area, Dali
Potamia, Lymbia, Dali (part)
Gerio area (part), Latsion – Geriou avenue
Area Geri Special School, Omonia Stadium, Gymnasium, Return Avenue.
Geri Sewage Pumping Station – Government Building Materials Laboratory – Penny Hill Area, Karaiskakio
TEAM 6
17:00 – 18:00
Aglatzia West Famagusta Avenue, Siistris (area), Aglantzia South Avenue, Conference Center, Agios Nektarios
Nicosia area Pol. Cyfield Limassol Avenue, Around Kalypso and Chrysanthou Mylonas Streets, Central Bank,
Olympiako Megaron, Strovolos C (Part), Falkon
Strovolos, Arodafnousa area, ALFA MEGA, and Eastern surrounding area
South Digeni Akrita, Nikodimou Mylonas (part), residential area of ​​Lycabettus (part), Kallipoleos Avenue (part)

< tr>

ETHA Engomi, Grigori Auxentiou, Church of Ag. Georgiou, City Hall Ag. Dometiou
Strovolos- Engomi Archangelou Avenue, Parissinos (part), Dias Complex, State Fair, Makarios Stadium, Kadmos Street Area (North Morphou)
Strovolos- Engomi residential area Parissinos, Archdiocese plots (part ), FBIS, STELMEK plots (part)
TEAM 8
17:45 – 18:45< /td>
Nicosia, Gavrielidi light district, part of ave. KENNEDY, Nikis and Arsinois
Nicosia Makariou Avenue from Astyn. Lycabettus Station to Aluminum Tower area.
Nicosia Digeni Akrita to Ag. Antonio, Androcleous, Voulgari
PEPSI, JUMBO, PAVILLION, area west of Archag monastery. Michael the Archangel, Photon Traffic lights, Anthoupoleos St., Church of Ag. Neophytou Anthoupolis and the area west of the road to Palaichori up to the road to Ag. Trimithias
Paluriotissa section of John Kennedy Street in front of the Praxiteli mosaic factory
West Limassol Avenue area from Aluminum Tower to Kalispera lights –
GROUP 9
17:45 – 18:45
Latsia Industrial Area, Latsia Settlements
Strovolos areas Home Centre/IMC and Orphanidis
Latsion Centre, Giannou Kranidiotis, Arch/pou Kyprianou, Spyros Kyprianou

< tr>

Athalassa Psychiatric Hospital/P"Kyriakou Camp
Area opposite GSP, center of Latsia on both sides of Arch. Kyprianou
Latsia Seven-Up Area, Arch. Makariou 3rd
GROUP 10
17:45 – 18:45
Nicosia area east of the avenue Nikis (area of ​​the streets Skopa, Alasia, western part of Kennedy Ave., 25th March, Riga Feraiu, Amfitritis to Arsinois.
Platy Agliatzias (part), METRO Hypermarket in Platy, Skali, Aglantzia Center
Aglantzia neighborhood Platy, Bank of Cyprus, Metro, CYTA, Ag. Philothei, along Kyrenia
GROUP 11
18:30 – 19:30

< td>Latsia Dimitris Stavrou street-Laiki Sporting road

LatsiaPlots Fotiadis, Kallithea
Aglantzia Arsioti Building

< /tr>

Aglantzia (residential) – Larnakos Avenue
GROUP 12
18:30 – 19:30
Byzantio Street from Lykeion Kykkos area to the Embassy of Israel.
Sections of Strovolos and Lakatamia areas, Kokkines and Aspres neighborhoods to Samson Farm area.
Strovolos Strovolos Avenue and overpasses up to SEK building
Strobolos part of Tseriou Avenue from the area of ​​EAK Substation to Pefkou Street in Lakatamia
Nicosia Makariou, Debenhams area, Marks & Spencer and part of Stasikratous and Arnalda streets.
Nicosia Makariou Ave. from City Plaza to the intersection with Ave. Evagorou.
TEAM 13
18:30 – 19:30
Constantinopolis , PEO-SEK Plots
Lakatamia, west of Strovolou Ave.
Ave. Strovolou, Agios Mamas, Lakatameia
Aspres residential area, Lakatameia housing estates
Strovolos housing estates Perikleous street – Stavrou area
Platy Aglantzias
Athalassa Veterinary Clinic, between ave. Larnakos ave. Athalassis
St. Antonios, Stasinou Ave.
GROUP 14
18:30 – 19:30

< td>Palluriotissa area of ​​the Church of Panagia Pallouriotissa

Palluriotissa, Lykavitos, Thessalia, Lykourgou, Parthenon streets, up to Doryforos.
WHY , Agricultural Institute, Athalassa Camp
GROUP 15
18:30 – 19:30
South Road area from Round About General Hospital to Athalassa.
Aglandzia area Larnakos Avenue to BMH to Doryforos Complex
GROUP 16
19:15 – 20:15
Mosfiloti (Part), Pyrga, Florentiadi Quarries
Mosfiloti (Part), Kornos, Sia, Skyra Lima Quarries & MEDCON Stavrovouni
TEAM 18
19:15 – 20:15
Dasoupoli, A. Avraamidis street, Kostas Theodorou area up to Aretaiion Hospital
Nicosia and Engomi, Prodromos church area, Vas streets Michaelidis, Pygmalionos, Sinaia, Metochiou (part) and US and Russian Embassies.
Dasoupoli Central. LOUIS Offices, Handicraft Workshop
Nicosia-Dasoupoli, Foti Pitta St. CYTA Head Offices, towards Armenias St. to Acropolis Primary School.
< td rowspan="14">GROUP 19
20:00 – 21:00
Athalassa – Geri Geri St., Athalassis, Gr. Digeni (Steamo), Geri (Council), X "Petrou, Fanariou, Pyrogiou,
Dasoupoli str. >Dasoupoli Tourism & Leisure Park
Dasoupoli Shakolas Exhibition Centre
Aglantzia Larnakos Avenue, Kathari Streets, National Greece
Aglantzia College of Tourism, Larnakos Avenue
Pera Chorion, Nissou, Nissou Primary School, avenue Halkanoros, Hamatsou roundabout, Idalio Health Center
Pera Chorio, Nisos, Vasilikon street, Tinos, livestock area of ​​Nisos
Strovolos Area of ​​Paris areas west of camp, Permit Authority
Strovolos area between ave. Arkhangelos, Elaionon, Makedonitissa until Apollonius Hospital lights, Lykavitou Avenue until Carrefour supermarket.
Ag. Prokopio, and Russian Embassy area
Agios Andreas and Agios Dometios Area, Agios Pavlos Division
Nicosia Griva Digeni Avenue in height of Bridge House

(Old Water Supply)

Areas of St. Paul and City Hall Ag. Dometiou
GROUP 21
20:00 – 21:00
St. Confessors, street area S. Lambrou, Glaukou, Kyr. Matsis,
GROUP 22
19:15 – 20:15
Strovolos area ASPRES Settlement to Lakatamia Airport
Strovolos area East of the EAC Substation – Athens Street, Aristophanous Street and Stavros Avenue at the height of Stavros Gymnasium
Strobolos Strovolos Police lights and area around SEC building
Pallouriotissa – South KENNEDY Ave., Head Offices of the Department of Water Development, Agia Varvara Settlement.
INDICATIVE PERIOD OF POWER OUTAGE
AREAS OF LARNACA – AMMOCHOSTO PROVINCE
GROUP 1
17:00 – 18:00
Kiti (south-west area) Kiti Industrial Area, Tersefanou
Salamina Stadium Area, Sp. Kyprianou Avenue (part), Siandona-McDonalds Area, Area DEBENHAMS
Xylotymbou, Dasos Achnas (court area)
Kokkines area in Ayia Napa
Fano and courts area in Ayia Napa
TEAM 2
17:00 – 18:00
Sclavenitis area of ​​Larnaca
Drosia area of ​​Larnaca
North area of ​​Oroklini
GROUP 4
17:00 – 18:00
Red Cream Paralimni Area
TEAM 7
17:45 – 18:45
Ormidia, Craft & Ormideia Livestock Farm, Achnas Forest, Forest Livestock Area Achnas
Southern part of Ormidia, Xylofagos
GROUP 8
17:45 – 18:45
Aradippou, Livestock Aradippou, Industrial region of Aradippou
GROUP 9
17: 45 – 18:45
Larnaca: Limassol Avenue, Kamares Area, Krassa Aradippou Area, Koni Hypermarket Area, Dromolagsia Refugee Crafts, Carlsberg Warehouses, KEO, Mercedes Garage, Eurofreight
PELETIKO Area (Aradippou), Kalo Chorio
TEAM 10
17:45 – 18:45
Larnaca: Tsiakkilero Syn., Kokkines, Agioi Anargyri, Road to Livadia, Field Area " Ant. Papadopoulos", Synod of Livadion (Part)
Paralimni: Dr. Paralimniou-Sotiras, Melizona Settlement
GROUP 11
18:30 – 19:30
Aradippou (Cat. KLEIMA Area and north of Dr. Larnaka-Aradippou), Aradippou (Eastern Part & Trahonas Area, New Cemetery Area), Ag. Sophia, Dr. Aradippou-Tsiakkilerou, Monarka Region, Livadia, Veterinary. Livadion, Cellia
GROUP 12
18:30 – 19:30
Vrysoulles
Xylofagou, Potamos Liopetriou, Highway Ag. Napa to Xylofagos
Pyla – Oroklini Highway Flyover Area
GROUP 15
18:30 – 19:30
Sotira (agricultural areas), Liopetri, Xylofagou (eastern part)
Sotira, Frenaros (eastern part)
Derynia
TEAM 16
19:15 – 20:15
Larnaca – Metropolis area, Petraki Kyprianou street, Chrysopolitissa church area
Deryneia – CYTA area until Hospital lights, St. Ag. Marinas
Rural areas of Sotira and eastern areas of the village of Sotira
Pyrga
Mosfiloti, Pyrga (western part)
Dr. Larnaca – Nicosia (Part), Northern part of Industrial Aradippou
Athienou (northern part)
TEAM 17
19:15 – 20:15
Oroklini
Pyla
TEAM 18
19:15 – 20:15
Neighborhood of Paralimni, Area of ​​Ag. Varvaras, Paralimni Fields, Ag. Panteleimona
TEAM 22
19:15 – 20:15
Larnaca: Crossroads Area, Area Nikodimos Mylonas Street, PEO Area
Mackenzie Area
JUMBO Area, Livadia (northern part)
Vergina Area, Zeno Settlement
Paralimni – 1st April Avenue, 1st Paralimni Town Hall