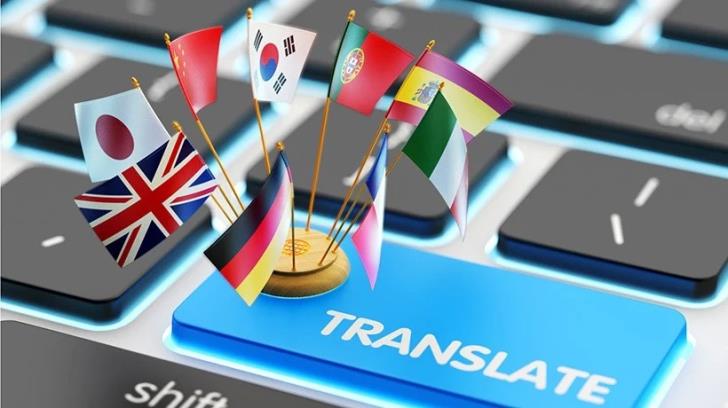 & nbsp & nbspInsider/ΓΤΠ & nbsp; & nbsp;
The Certified Translators Registration Board invites an interest for & nbsp; Temporary Registration & nbsp; in the Register of Certified Translators to meet immediate needs in the following languages: & nbsp; Albanian, Arabic, Bosnian, Georgian, Hebrew, Japanese, Hebrew, Hebrew Lithuanian, Norwegian, Dutch, Hungarian, Persian, Polish, Portuguese, Serbian, Slovak, Swedish, Sri Lankan, Czech, Filipino, to and from Greek.
READ MORE The new evaluation for civil servants since '23
Those interested are kindly requested to submit a sealed envelope with the title: " Invitation of Interest for Temporary Registration in the Register of Certified Translators 2022, & nbsp; the necessary evidence in accordance with the following criteria, together with the special Application Form (available here & nbsp; pdf), & nbsp; no later than March 10, 2022, in the Tender Box located inside the Press and Information Office (Apelli 5-7, 1080, Nicosia):
Priority will be given to holders of a degree in the respective foreign language (philology) or a degree obtained in the country where the respective foreign language is spoken. (Degrees in a language other than Greek or English must be accompanied by an official translation by a Certified Translator). Evidence of Very Good Knowledge of the Foreign Language (eg Foreign Language Short Level University Programs, High School Diploma in a Foreign Language Country, Internationally Recognized Language Examinations (eg GSCE O'Level, DELF, Goethe) (accompanied by their translation from a Certified Translator for languages ​​other than Greek and English). Proof of Very Good Knowledge of Greek: & nbsp; Cyprus/Greece High School Diploma, or Certificate of Greek Level C1 (Ministry of Education, Culture, Sports and Youth, University of Cyprus or University of Cyprus Certificate of experience in Translation by public bodies, individuals or proof of payment of social security contributions as a translator, will be considered an additional qualification Permanent resident of the Republic of Cyprus (Copy of identity card/passport/Residence Permit) White Recent CV: Ability to use Computer and Microsoft Word (i a is stated in the Application).
Confidentiality and professionalism in the translation are considered a key qualification, for which & nbsp; selected candidates will be bound by an Oath/Assurance & nbsp; of the Certified Translator Services in the Republic of Law 2019.
The selected ones will serve the purposes of & nbsp; temporary settlement and there is no obligation to keep them in the Register after the end of written examinations that will be carried out in 2023 for certified translators by the Examination Service of the Ministry of Education, Culture, Sports and Youth.
For any clarifications, interested parties can contact: 22-801133 and 22-801105.