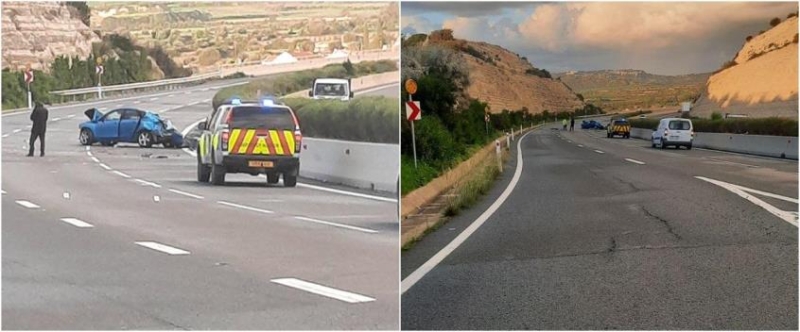 An appeal for information in relation to the fatal traffic accident that occurred on Sunday night on the Limassol – Paphos highway, despite the Paramali exit, is addressed by the British Bases to anyone who knows anything. < /b>
The British Bases, which own the area, are giving the details of the victim today, as they were waiting for her relatives abroad to be informed. It is 35-year-old Elena Kharitonova from Russia.
According to the examinations, the fatal accident occurred around 11:10 pm on the highway, despite the Paramali exit. Under circumstances that are being investigated, the 35-year-old woman lost control of her vehicle, which she was driving in the direction of Paphos, causing it to go off the road and crash into a barrier.
BB Police are appealing to anyone with information about the fatal traffic accident, to contact 25967227 and 1443.
Other cameras… ran out of power, others are flashing virtual
Ghost companies trick unsuspecting consumers-How they operate on social media
The burning questions and history repeating itself
Anastasiadis' motto, hard work and DISY's big bet
BINTEO: The return of the lira, the solution to the Cyprus problem and the hope of Hovrina