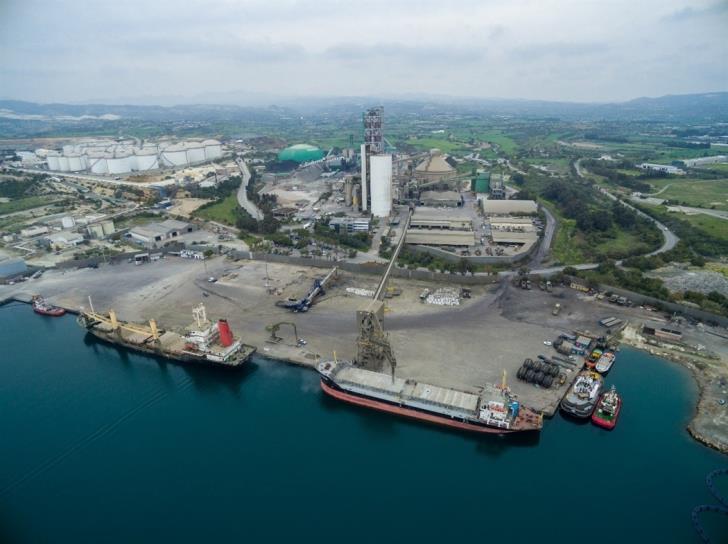 The Liberal
Security in the wider area of Vasilikos will be the focus of today's meeting under the President of the Republic Nikos Anastasiadis. The meeting took place in the aftermath of the fire at the Vasilikos cement plant last Tuesday, which, according to a statement from the presidency, "caused reasonable concern", while it had stirred up the communities in the area.
According to the Presidency, the meeting will be attended by the Ministers of Transport, Communications and Works, Justice and Public Order, Energy, Trade and Industry, and officials. "The aim is to take decisions that will be implemented as soon as possible in order to allay the relevant concerns," the presidency said.
It is recalled that in his statements after the fire, the mayor of Psematismenos, Christodoulos Papachristou, said that the fears of the residents are being verified, because this is not the first time such an incident occurs and everyone is worried, as they do not know how toxic the smoke can be. fire in burning materials.
READ ALSO: A € 3.2 million project is coming to Vasiliko
Today's meeting marks a week of meetings under President Anastasiadis "in the context of the will of the President of the Republic to give impetus to these open issues, the completion of which will add significant value to the state, its institutions and contribute to its further economic development. country ", as stated by the Presidency in its announcement.
Tomorrow, Tuesday, January 18, the issue of justice reform will be raised with the aim of "overcoming the obstacles that have arisen in recent days, in the process of approval of the relevant bills by Parliament, as well as the establishment of the Anti-Corruption Authority."
The leaders of the political parties were also invited to the meeting to discuss ways to promote the bills pending in the House of Representatives. It is recalled that the bills concerning the reform of the Judiciary, as well as the fight against corruption are on the list of prerequisites for raising funds from the Recovery and Sustainability Plan.
On Thursday, January 20, the course of the EAC in the new competitive environment will be discussed.
Finally, on Friday, January 21, the meeting appointed by the President of the Republic will deal with the arrival of natural gas and the implementation of infrastructure projects.