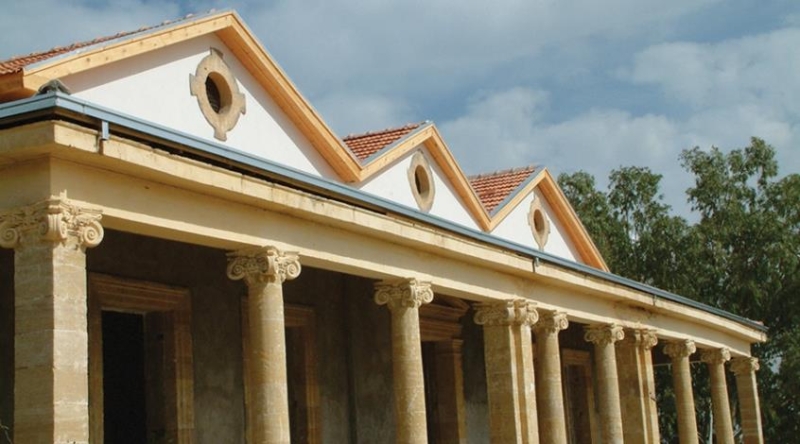 On the grounds that the building is not anti-seismic, the "municipality" of Dikomou-Louroutzinas is preparing to demolish the primary school of Kythrea, which was built before 1974, writes the Kipris postassi website, while Haber Kipris reports that also in occupied Dikomos, 4 classes were evacuated since the primary school there is showing serious problems.
In the publication of Kipris Postasi about the primary school of Kythrea, it is mentioned that the "municipality" is preparing to sign a relevant protocol for the demolition of the building. The "mayor" of Kythrea, Ali Karaveziler, reported on the Turkish website that the protocol began to be prepared before the earthquakes in Turkey and as soon as it is ready it will be submitted to the "Ministry of Education". The Kythreas school, he said, will be moved to another building with 4 classrooms and a room for teachers.
Besides, speaking in an online show on Haber Kypris, the "mayor" of Dikomos, Yuksel Tsilebi, said that the primary school in the occupied village is also in a very bad condition even if the "Ministry of Education" does not take the necessary measures for the safety of the students and of staff, the "municipality" will seal the building.
The website also posted photos of the building, exteriors, columns, walls that appear to have suffered damage, wear and tear and some parts of the facade and elsewhere have fallen. Mr. Tsilebi stated that he requested an appointment with the "minister of education" on the matter as he considers it too dangerous for students and teachers to teach in this building. "If necessary, let the children go to school in a prefabricated building".
In his statements to Kipris Postasi about Dikomou elementary school, the "Minister of Education", Nazim Cavusoglu said that teaching in this building will be stopped and in collaboration with the "municipality" of Dikomos, they will build two prefabricated classrooms for the children to take lessons there. He clarified that there is no report for the building in question that it cannot withstand earthquakes, but listening to the concerns of the parents, they made this decision together with the "municipality" of Dikomos.
Engineers, he continued, will check the building and depending on the conclusion they will take the necessary actions. "The school building will either be renovated or demolished. That will become clear in the next few days."
Until the damage to the building is repaired, he concluded, the children will be studying in prefabricated classrooms.