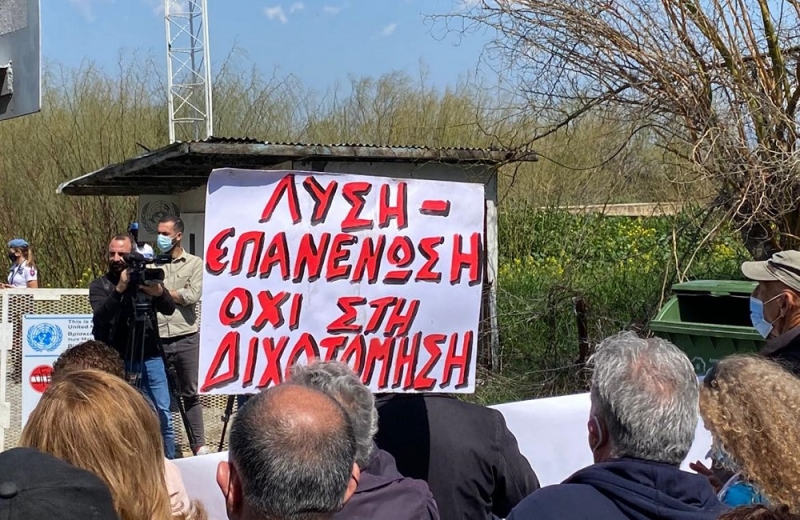 Greek Cypriots and Turkish Cypriots, members of 108 organizations, political parties, trade unions and NGOs, held a bi-communal event for peace and the solution of the Cyprus problem on Saturday, demanding "all roads be opened".
on Salaminos Street, near the entrance to the moat of the Famagusta Gate, and Turkish Cypriots in the moat park next to the Kyrenia Gate, in occupied Nicosia, and walked parallel to the Orpheus roadblock.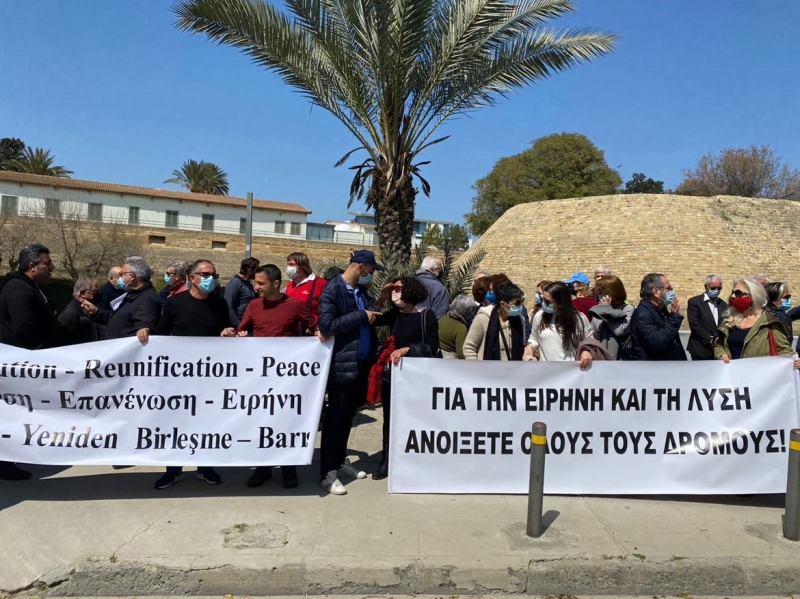 There, representatives of the organizers, delivered a resolution to a representative of the UN Peacekeeping Force, calling for the resumption of negotiations on the basis of the Bi-zonal Bicommunal Federation.
They are also calling for the opening of other roadblocks as part of the Confidence Building Measures, noting that this is a request that has remained unfulfilled for years.
As the participants in the event stressed, this action is the beginning of a series of efforts towards the resumption of talks aimed at resolving the Cyprus issue on the basis of the ICC.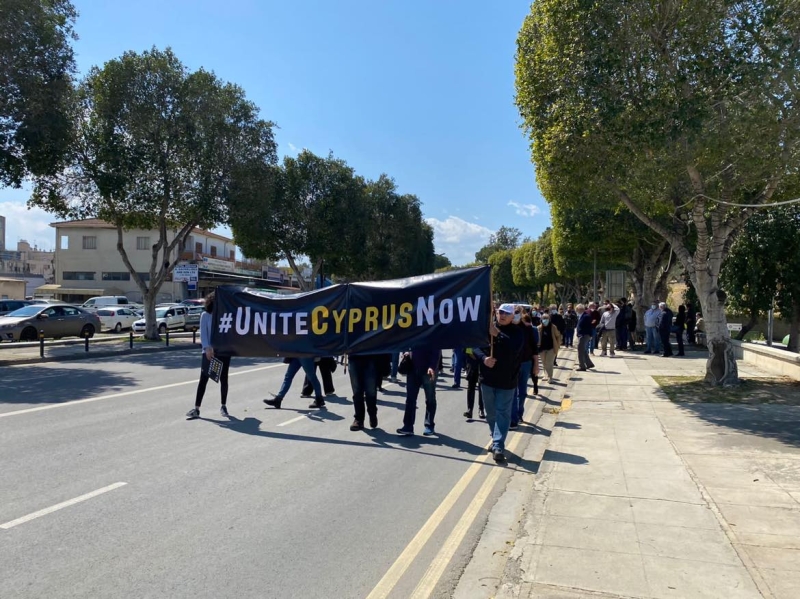 Greek Cypriot and Turkish Cypriots assured that they would continue the fight for a reunited Cyprus, without foreign troops and dividing lines.
Symbolically, the participants in the event left white balloons in the air on both sides of the Green Line with the hope that Nicosia and the whole of Cyprus will be reunited soon.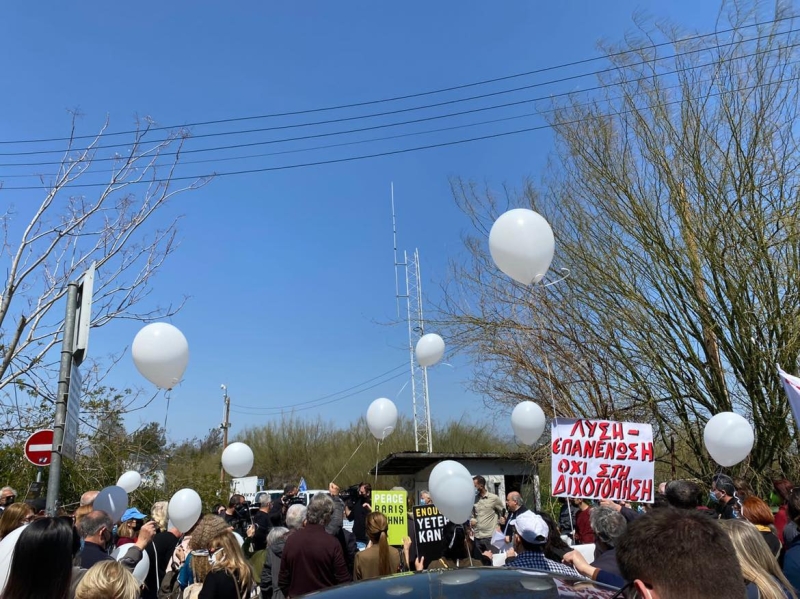 AKEL General Secretary Stefanos Stefanou was also present at the event, who stated that AKEL could not be absent from this event. As Mr. Stefanou said, "especially in this period when there is a deadlock from 2017 and this deadlock is being instrumentalized by Turkey to strengthen the accomplishments of the invasion and occupation, there is a need through activities and actions of rapprochement to keep its flame. hope for a solution lit up for this and we are at the roadblock. "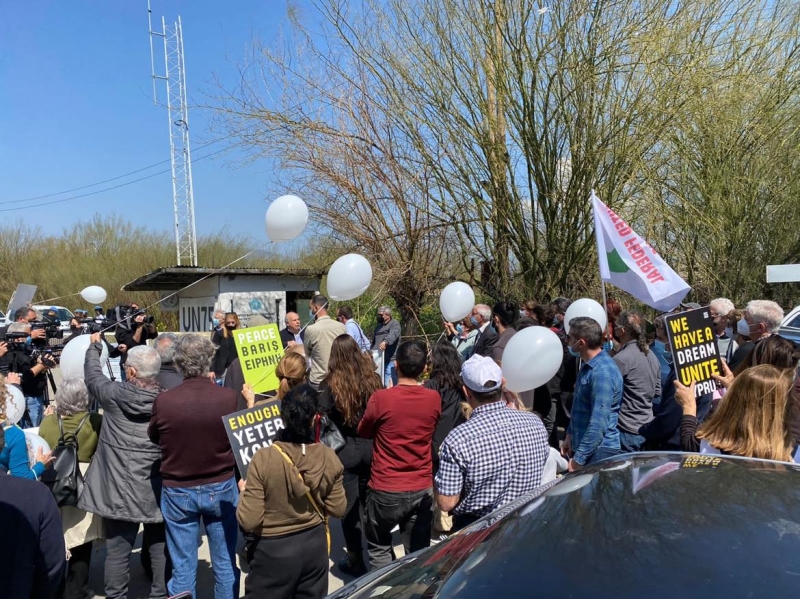 He added that our request is "to open more roadblocks to help more communication between Greek Cypriots and Turkish Cypriots but more to give the message that we must not stop trying to resolve the Cyprus issue and what matters today is the resumption of negotiations ".
AKEL Secretary General said that" the opening of roadblocks and other Confidence Building Measures that improve the daily life of Greek Cypriots and Turkish Cypriots is not a substitute for the solution, however, it is a given position of AKEL, that with such MOE we also help to strengthen the communication in various aspects of the life of E/k and T/k ".
" Of course the basic "is to keep the flame of the effort for the settlement of the Cyprus problem burning especially now that there is a great pessimism due to the impasse and the whole behavior of Turkey", said Mr. Stefanou.
Source: KYPE