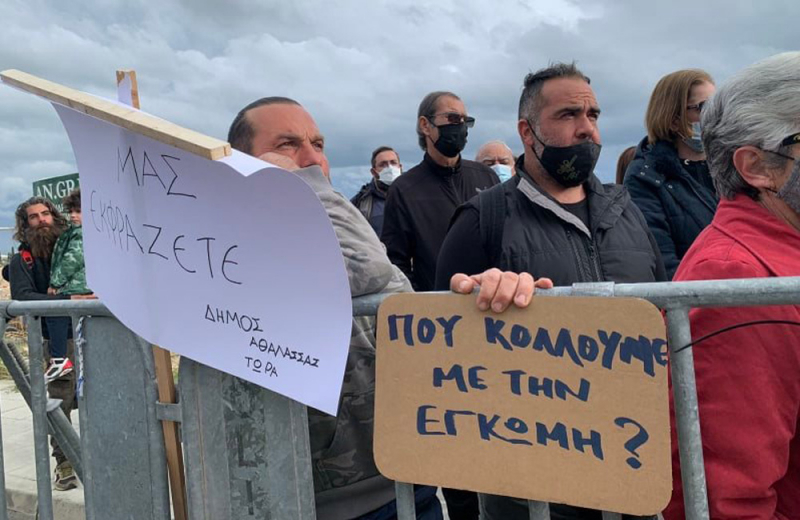 A protest event outside the Conference Center in Aglantzia, where the House of Representatives was meeting, was organized on Thursday, March 10, 2022 by the Initiative Group "Municipality of Athalassa NOW". In a resolution submitted to the Parliament, the disagreement was expressed in the intention to unify the Municipality of Aglantzia with the Municipalities of Nicosia, Engomi and Agios Dometios and the creation, with the Municipalities of Latsia and Geri, of the Municipality of Athalassa. According to the organizers, the recent decision of the House of Representatives does not take into account the will of the citizens of Aglantzia.
The initiative group demands that the decision be reconsidered so that Aglantziotis is not swallowed up by the bureaucracy and the excessive issues for Aglantzia faced by other Municipalities and that the historical, cultural and social identity of the Municipality, its citizens, the economic its robustness, its efficiency in serving the citizen, the preservation of the huge green spaces and its non-negotiable ecological action.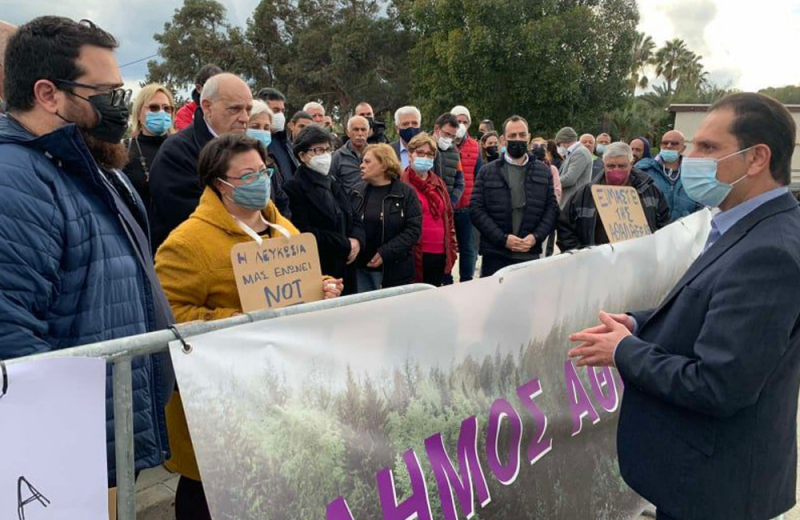 "… The initiative group believes that the citizens of Aglantzia are being victimized with the knowledge of the majority of the members of the House of Representatives, without actually offering a substantial improvement of the situation of the Municipality under formation. The new Municipality of Athalassa will have a vision of development and the daily life of the citizens around the forests of the area, with respect to the ecosystem. An ecological municipality can become a model. A municipality that does not carry in its future financial issues from bad management of the past. A municipality that is created with a common commitment to protect the historical, cultural and social identity of its area, to build the society of its citizens and to create the feeling of "neighborhood", to continue to operate with economic prudence and with the aim of serving the fast citizens, while protecting them from the possibility of unequal taxation. A Municipality where each of its components will offer its know-how and competitive advantage. Although the reform of the local self-government under discussion is considered imperative because the current situation in the wider field of self-government is "basically dysfunctional", the Citizens' Initiative for the creation of the new Municipality of Athalassa demands respect for the fact that the Municipalities of Aglantzia, Latsia and Geriou do not belong to the category of dysfunctional municipalities but potentially complement each other and will be able to operate together and directly at the levels targeted by the reform… ».