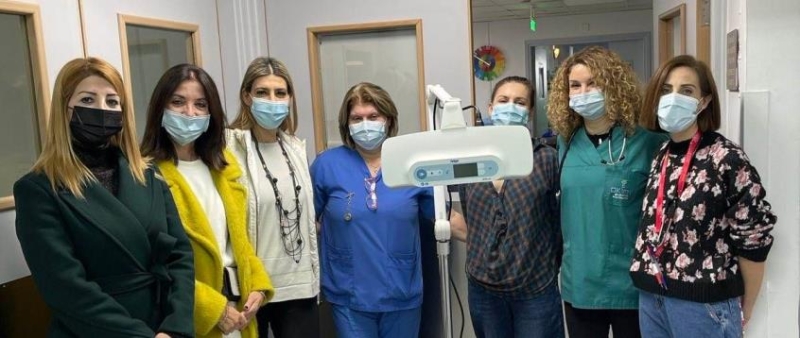 Intensive therapy machine to treat hyperbilirubinemia in newborns of the Intensive Care Unit for Miracle Babies, was donated today by the Miracle Babies Association.
In a modest handover ceremony, in the presence of the president of the Association, Elena Megalemos, and the member of the Board of Directors, Christina Parparinou, the machine worth ten thousand euros was delivered to Makarios Hospital, which were collected at the Christmas tea held in memory of her mother, Semelis Andreou, the member of the Mora Thau Association mata, Christiana Kleanthous and from a contribution from the company Petrolina.
The machine was handed over to the head of the MENN, dr. Thalias Papadouri.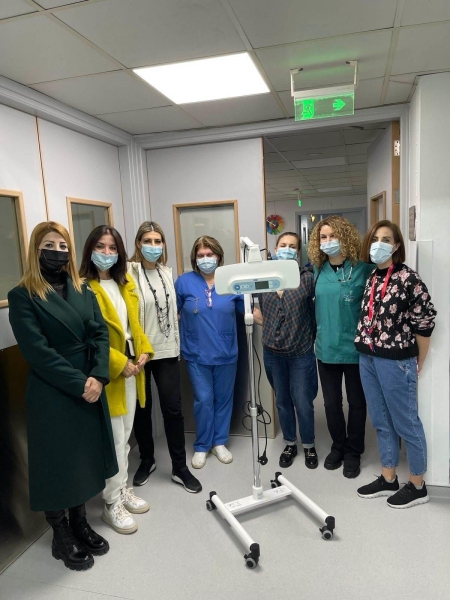 Remember that, the Christmas event is held every year and the Miracle Babies Association donates most of the proceeds to the purchase of medical equipment to support the NICU of Makarios Hospital in Nicosia.