POWERED BY:
15:26 Saturday
21 May 2022 INSIDER • GOAL • IN-CYPRUS • PROPERTY • CYPRUS-IS • CAREER LIKE • GOING OUT • XRYSES SYNTAGES • ACTIVE • PHILGROUP NEWS & nbsp; SOCIETY & nbsp; INSIDER & nbsp; OPINIONS & nbsp; GOING OUT & nbsp; CULTURE & nbsp; SPORTS & nbsp; AUTO & nbsp; GOOD LIFE & nbsp; USEFUL & nbsp; PRINTED EDITION & nbsp;
ΑΡΧΙΚΗΕΙΔΗΣΕΙΣΠΟΛΙΤΙΚΗΤΟΠΙΚΑΠΑΡΑΣΚΗΝΙΟMEDIAΕΛΛΑΔΑΚΟΣΜΟΣΕΠΙΣΤΗΜΗΠΕΡΙΒΑΛΛΟΝΤΕΧΝΟΛΟΓΙΑΣΥΝΕΝΤΕΥΞΕΙΣΧΡΥΣΕΣ ΕΤΑΙΡΕΙΕΣΚΟΙΝΩΝΙΑΕΙΔΗΣΕΙΣΚΥΠΡΟΣ ΤΟΥ ΧΘΕΣΑΝΑΓΝΩΣΤΗ ΕΧΕΙΣ ΛΟΓΟΕΠΙΣΤΟΛΕΣΣΥΝΕΝΤΕΥΞΕΙΣΔΗΜΟΦΙΛΗ ΣΤΟ INTERNETVIDEOSΑΦΙΕΡΩΜΑΤΑADVERTORIALINSIDERΕΠΙΧΕΙΡΗΣΕΙΣΚΥΠΡΟΣBRAND VOICECAPITALFORBESBLOOMBERG OPINIONΠΡΩΤΑΓΩΝΙΣΤΕΣΚΑΥΤΗ ΓΡΑΜΜΗΧΡΥΣΕΣ ΕΤΑΙΡΕΙΕΣΚΑΡΙΕΡΑΑΠΟΨΕΙΣΑΡΘΡΑ ΣΤΟΝ "Φ"ΠΑΡΕΜΒΑΣΕΙΣ ΣΤΟΝ "Φ"ΤΟ ΜΗΝΥΜΑ ΣΟΥ ΣΚΙΤΣΑΟ ΚΟΣΜΟΣ ΤΟΥ TWITTERGOING OUTTHINGS TO DOCINEMAΜΟΥΣΙΚΗΕΣΤΙΑΤΟΡΙΑBAR/CAFETV ΟΔΗΓΟΣΤΗΛΕΟΡΑΣΗΠΟΛΙΤΙΣΜΟΣΚΥΠΡΟΣΚΟΣΜΟΣΚΡΙΤΙΚΕΣΕΚΔΗΛΩΣΕΙΣΠΡΟΣΩΠΑΑΘΛΗΤΙΚΑΠΟΔΟΣΦΑΙΡΟΜΠΑΣΚΕΤΠΑΡΑΣΚΗΝΙΑΕΛΛΑΔΑΔΙΕΘΝΗΑΛΛΑ ΣΠΟΡΑΠΟΨΕΙΣΣΚΙΤΣΟVIDEOSAUTOΝΕΑΠΑΡΟΥΣΙΑΣΗΑΠΟΣΤΟΛΕΣΑΓΩΝΕΣΚΑΛΗ ΖΩΗΥΓΕΙΑΔΙΑΤΡΟΦΗΕΥ ΖΗΝΑΣΤΡΑΧΡΥΣΕΣ ΣΥΝΤΑΓΕΣΣΥΝΤΑΓΕΣ ΣΕΦΒΗΜΑ ΒΗΜΑΧΡΗΣΙΜΑΦΑΡΜΑΚΕΙΑΓΙΑΤΡΟΙΑΕΡΟΔΡΟΜΙΑΛΙΜΑΝΙΑΤΗΛΕΦΩΝΑΟΠΑΠΚΑΙΡΟΣΣΥΝΑΛΛΑΓΜΑΛΑΧΕΙΑAPPSΠΡΟΣΦΟΡΕΣΕΝΤΥΠΗ ΕΚΔΟΣΗ ΠΟΛΙΤΙΚΗΤΟΠΙΚΑΠΑΡΑΣΚΗΝΙΟMEDIAΕΛΛΑΔΑΚΟΣΜΟΣΕΠΙΣΤΗΜΗΠΕΡΙΒΑΛΛΟΝΤΕΧΝΟΛΟΓΙΑΣΥΝΕΝΤΕΥΞΕΙΣΧΡΥΣΕΣ ΕΤΑΙΡΕΙΕΣ ΕΙΔΗΣΕΙΣΚΥΠΡΟΣ ΤΟΥ ΧΘΕΣΑΝΑΓΝΩΣΤΗ ΕΧΕΙΣ ΛΟΓΟΕΠΙΣΤΟΛΕΣΣΥΝΕΝΤΕΥΞΕΙΣΔΗΜΟΦΙΛΗ ΣΤΟ INTERN ETVIDEOSΑΦΙΕΡΩΜΑΤΑADVERTORIAL ΕΠΙΧΕΙΡΗΣΕΙΣΚΥΠΡΟΣBRAND VOICECAPITALFORBESBLOOMBERG OPINIONΠΡΩΤΑΓΩΝΙΣΤΕΣΚΑΥΤΗ ΓΡΑΜΜΗΧΡΥΣΕΣ ΕΤΑΙΡΕΙΕΣΚΑΡΙΕΡΑ ΑΡΘΡΑ ΣΤΟΝ "Φ"ΠΑΡΕΜΒΑΣΕΙΣ ΣΤΟΝ "Φ"ΤΟ ΜΗΝΥΜΑ ΣΟΥ ΣΚΙΤΣΑΟ ΚΟΣΜΟΣ ΤΟΥ TWITTER THINGS TO DOCINEMAΜΟΥΣΙΚΗΕΣΤΙΑΤΟΡΙΑBAR/CAFETV ΟΔΗΓΟΣΤΗΛΕΟΡΑΣΗ ΚΥΠΡΟΣΚΟΣΜΟΣΚΡΙΤΙΚΕΣΕΚΔΗΛΩΣΕΙΣΠΡΟΣΩΠΑ ΠΟΔΟΣΦΑΙΡΟΜΠΑΣΚΕΤΠΑΡΑΣΚΗΝΙΑΕΛΛΑΔΑΔΙΕΘΝΗΑΛΛΑ ΣΠΟΡΑΠΟΨΕΙΣΣΚΙΤΣΟVIDEOS ΝΕΑΠΑΡΟΥΣΙΑΣΗΑΠΟΣΤΟΛΕΣΑΓΩΝΕΣ ΥΓΕΙΑΔΙΑΤΡΟΦΗΕΥ ΖΗΝΑΣΤΡΑΧΡΥΣΕΣ ΣΥΝΤΑΓΕΣΣΥΝΤΑΓΕΣ ΣΕΦΒΗΜΑ ΒΗΜΑ ΦΑΡΜΑΚΕΙΑΓΙΑΤΡΟΙΑΕΡΟΔΡΟΜΙΑΛΙΜΑΝΙΑΤΗΛΕΦΩΝΑΟΠΑΠΚΑΙΡΟΣΣΥΝΑΛΛΑΓΜΑΛΑΧΕΙΑAPPSΠΡΟΣΦΟΡΕΣ ΕΠΙΧΕΙΡΗΣΕΙΣ ΚΥΠΡΟΣ BRAND VOICE CAPITAL FORBES BLOOMBERG OPINION ΠΡΩΤΑΓΩΝΙΣΤΕΣ ΚΑΥΤΗ ΓΡΑΜΜΗ GOLDEN CAREER COMPANIES
EXCLUSIVE COOPERATION
TOGETHER WITH
Powered by
Next Dream beaches for VIPS in the model of Mykonos HOME • INSIDER • CYPRUS • Dream beaches for VIPS in the model of Mykonos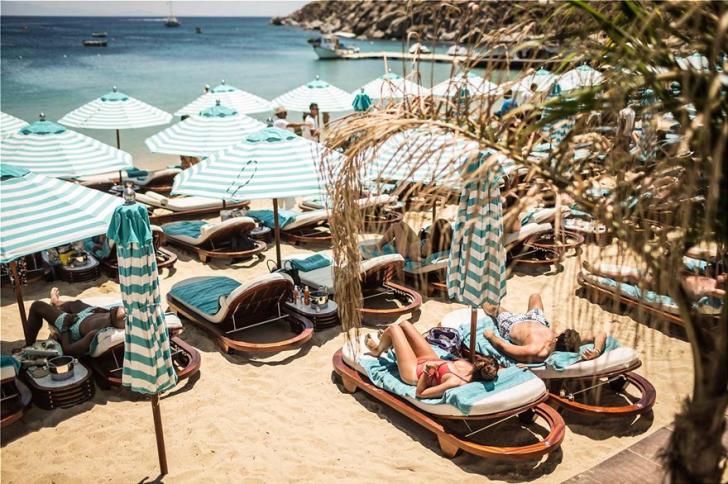 & nbsp & nbspΒάσος Βασιλείου & nbsp; & nbsp;
Thoughts for the formation and operation of private beaches are made by entrepreneurs, who for this purpose will seek to utilize areas where the coastal areas are private, so they consider that they will not be obliged to operate in accordance with the legislation regarding public beaches. & Nbsp;
According to information, entrepreneurs have chosen the places that they consider to be offered and approach the property owners in order to buy them. According to information from "F", the businessmen in question will seek to operate in the area between the community of Zygiou and the Lighthouse in Larnaca. As we have been told, the state property that existed along this area has been eroded by the sea which also covered areas that were beyond the state land. The phenomenon of erosion seems to have spread due to the marine works that were carried out, while in other places the erosion proceeded because no works were carried out that would protect the beach and consequently the properties located near the coast.
READ ALSO: & nbsp; These are the 74 Blue Flag beaches (table)
On the beach, where the Local Authorities will not be able to place umbrellas and cots, these individuals will be active who, utilizing the Law on the Management of Docking Boats, will also be able to be active in water sports, something that can not to be done now, as the beaches are not yet organized. It is worth noting that there is a water sports point where the businessman who operates there pays € 80,000 per year. Of course, the rent depends on the number of speedboats, parachutes, bicycles and general equipment used in each area. & Nbsp;
Some of the property owners, who do not see the prospect of growth of their property, having the fear of erosion (which if it continues will further reduce the values) it is estimated that it is easy to persuade to alienate their property, considering such a transaction a savior. . & nbsp;
The MP of Ecologists, Charalambos Theopemptou, who dealt with the issue, when asked about it, told "F" that the legislation provides that if there is an embankment or a jetty, a mooring area can be formed. "I had tabled an amendment according to which in order for such developments to work, the cantilever or the embankment must have been legally created with permission, otherwise whoever wishes, will be able to illegally create cantilevers, embankments, etc. "and then submit an application for the creation of mooring areas, which he will be able to use only for water sports", said Mr. Theopemptou. Asked what happened to his amendment, he said he has been waiting for years to be discussed. & Nbsp;
They will pay generously for cribs
According to information from "F", recently an effort has been made to copy phenomena which are observed mainly on islands of Greece, where there are beaches where to rent a bed and umbrella you have to pay a few tens of euros. In Cyprus, the legislation works in favor of the citizen, despite the wrong and strange things that are observed from time to time and as we have been told, some people are pushing for the law to be amended in order to serve people who work on the beaches, despite serving bathers.
It is worth noting that some hoteliers took full advantage of state land on beaches, not only when there was no legislation (which protected the beach) but also afterwards.
The report of the Auditor General before Parliament, that if the beneficiary hoteliers paid the market rent, the State would receive in recent years € 6 million per year but receives € 1- € 1.5 million & nbsp;
Some of the contracts are valid for 99 years. Among them is the largest coastal plot in value of land that the Republic of Cyprus has (118,396 sq.m.). As the Auditor General explained, in 2002 the value of the beach was estimated at € 63 million while relatively recently it was estimated at € 130 million.
As it was said before the Parliament, hoteliers pay only 25% of the market rent, so this is about four times lower than it should have been. For this aspect, Odysseas Michailidis had noticed that perhaps the issue of unfair competition against other hoteliers in Cyprus is raised.