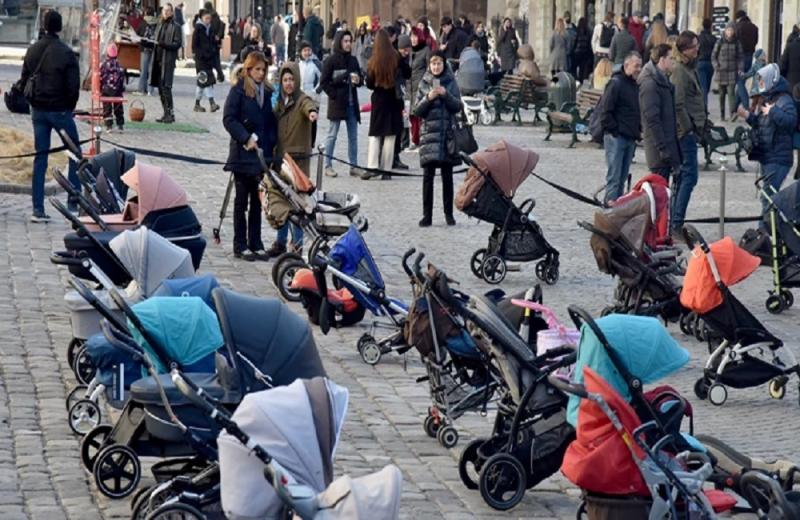 As Ukraine mourns its dead, dozens of empty prams were set up in Lviv's main square on Friday to commemorate children killed in the country after the Russian invasion.
Lviv municipal authority provided 109 prams, one for each child killed since the start of the war, according to Ukrainian authorities.
Two teddy bears were placed in a pouch and a little girl sat on a bench holding a small Ukrainian flag. Canadian citizen of Ukrainian descent, who was passing by, as if he wanted to address the Russian mothers.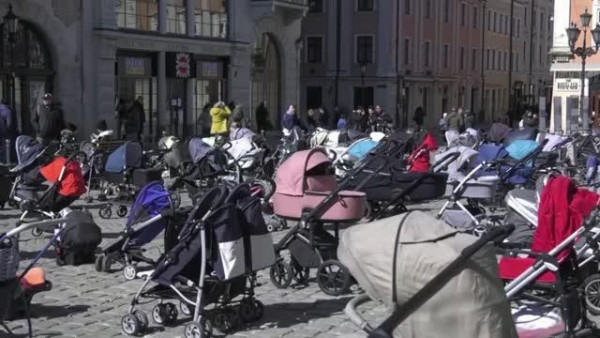 "Some (children) will not sit in these prams because they are dead. Compare these with your own children, remember your feelings towards your own children… I do not want to see any empty strollers ", he said characteristically.
Source: in.gr