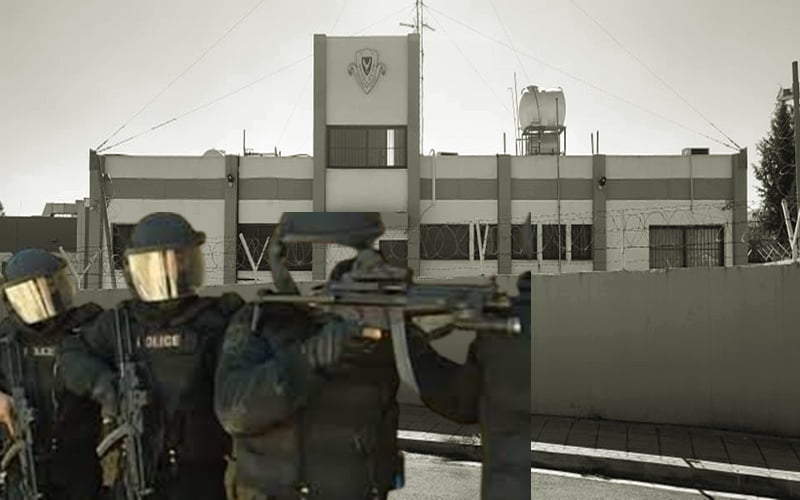 Anti-terrorist Ulama and MMAD on foot for the Turkish prisoner after the arson incident in his cell – Considered a high-risk prisoner and placed under close guard – Criminal past with strong mafia connections in the occupied territories
Download the CYPRUS TIMES APP! HERE for Android and HERE for iOS
Lakatamia detention centers turned into a "lobster" after the incident that unfolded on Tuesday night when the main suspect held for the murder of Cidan in the Central Prisons, set fire causing disturbance and mobilizing the authorities.
According to police sources, after the latest events, the 29-year-old Turk has been placed under close surveillance, while the members under their supervision have also been strengthened to guard him. The increased measures come in combination with the events of the last few days according to which the 29-year-old appears to be making various excuses to be transferred outside the cells – such as for example to the Hospital – strengthening the suspicions of the authorities that he may be trying to find an opportunity to escape .
Concern about the behavior of the main suspect in the Cidan murder … increased measures after the fire in his cell
The Police deny an attempt to escape prisoners from Aradippou Station. "Natural deterioration of the fireplace"
Members of the MMAD and the Anti-Terrorist Ulama as informed by the Cyprus Times are on the front line of guarding the Turkish prisoner.
Relationships with murdered godfather Halil Falgyali