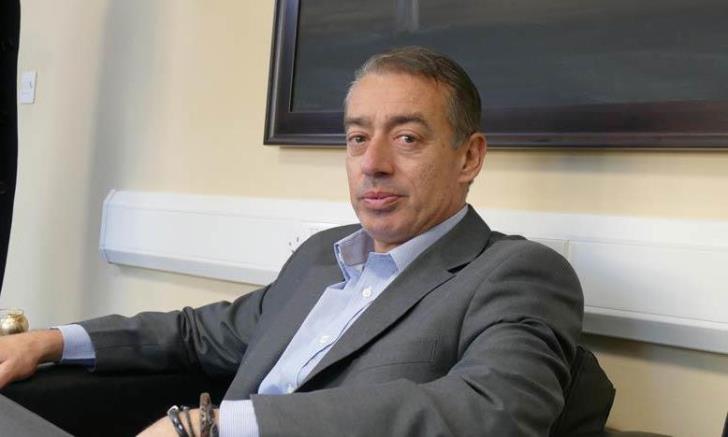 & nbsp & nbspphilenews & nbsp; & nbsp;
Reactions continue, & nbsp; in relation to the indictment against & nbsp; the former Volunteer Commissioner, Giannakis Giannakis, who initially, while facing eighteen charges, finally after a decision of the Legal Service, & nbsp; is sent to the bench facing eight charges.
The Audit Office took an earlier position on the matter, stating that & nbsp; "& nbsp; EV has no authority in relation to the handling of the criminal prosecution against the former Commissioner for Volunteering. & nbsp; against the former Commissioner. with & nbsp; the Audit Office showing the way to civil litigation . & nbsp;
Η ΕΥ δεν έχει αρμοδιότητα σε σχέση με τον χειρισμό της ποινικής δίωξης κατά του τέως Επιτρόπου Εθελοντισμού.
Έχουμε όμως εξουσία ελέγχου, και θα την ασκήσουμε, ως προς τον χειρισμό ενδεχόμενων αστικών απαιτήσεων του Οργανισμού Νεολαίας (ως εργοδότη) εναντίον του τέως Επιτρόπου.

— ΕΛΕΓΚΤΙΚΗ ΥΠΗΡΕΣΙΑ (AUDIT OFFICE OF CYPRUS) (@Audit_Office_Cy) June 4, 2022
In the meantime, in immediate action, for further investigation & nbsp; of the case of the former Commissioner of Volunteering, Giannaki Giannaki, who is accused of forging official documents, & nbsp; MP Irini Charalambidou is proceeding.
In a relevant announcement, Ms. Charalambidou "as a member of the Parliamentary Audit Committee, I will request registration of this issue, so that the Committee is informed and exercises its parliamentary control".
In fact, as he points out, & nbsp; he will ask for the following issue to be discussed: & nbsp; received this person claiming that he was a civil engineer, while he was not ".
The following is the announcement of Mrs. Charalambidou:
In May 2021, the Audit Office complained to the Police that the former Commissioner for Volunteering may have falsified his university degree and high school diploma. After a year of stumbling, the case was finally registered in Court . But that is not enough. We will wait to see if the former Commissioner has received favorable treatment in terms of the accusations made against him and in terms of the seriousness that the accusing authority will give to them, requesting a trial of the case by the competent Criminal Court.
Today The Audit Office has highlighted another aspect and I will ask it to be discussed in the Parliamentary Audit Committee where I will register the issue: The Cyprus Youth Organization, which is the employer of the former Volunteer Commissioner, must file a civil lawsuit against him and demand the return of all of the money received by this person claiming to be a civil engineer while he was not. p>