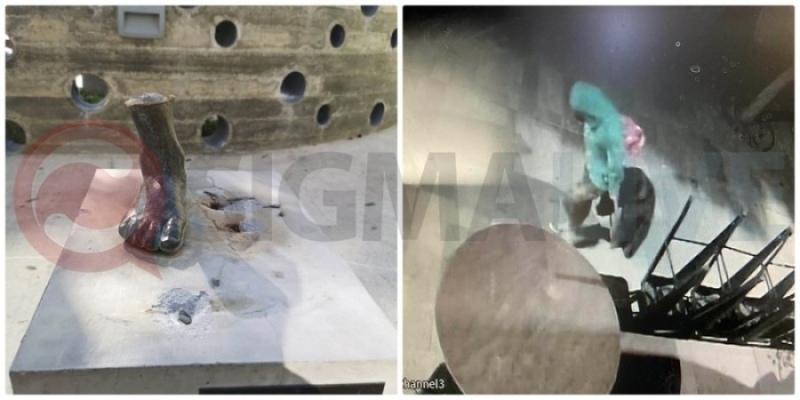 They detached and stole the bronze statue «The girl with the hula hoop&raquo ; from the center of Paphos, reports Sigma's correspondent, Marios Ignatiou.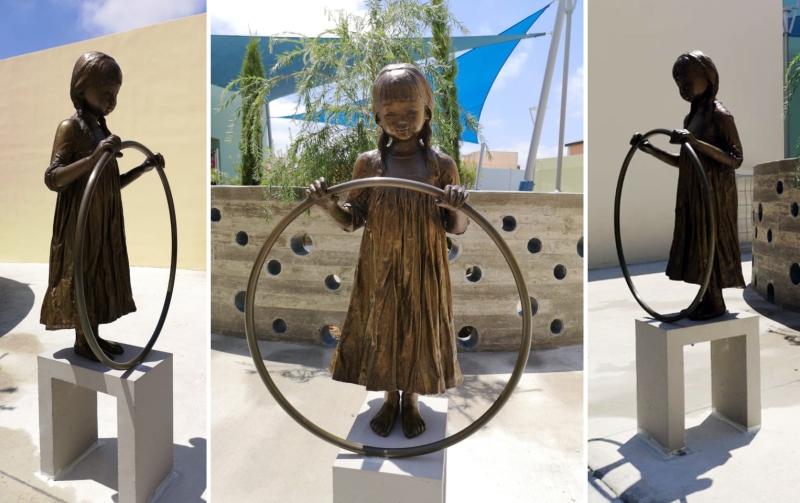 According to the same information, two people were identified from the closed monitoring circuits, who were in the area early on Friday and with lightning movements detached the statue from the place where it was installed and then dragged it until it was removed.
The Police are examining the closed circuits of the area to trace the movements of the perpetrators and be able to track them down.
There are suspicions that the perpetrators stole the statue to sell it to a business that melts recyclables materials.
The Sigma correspondent contacted its creator, Iota Ioannidou, who expressed her sadness over the incident. "It's a real shame and I really can't understand how some people think. They stole the statue, which is hollow inside, to grab a few euros, destroying public property and desecrating a work of art. What can I say, I really don't know, I hope the police find them before it's too late.
The video shows the movements of the perpetrators from two different cameras in the area:
It is worth remembering that the statue was a donation from the Chinese Alexander's businessman Henry Jiang, who has been living permanently in Paphos for over 10 years. The statue was placed at the site in 2019.
Also read: A dog and a fox were poisoned with a bait rooster and eggs