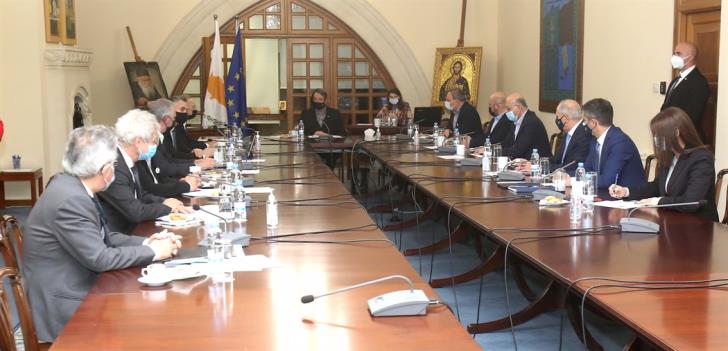 & nbsp & nbspphilenews & nbsp; & nbsp;
The President of the Republic Mr. Nikos Anastasiadis chaired tonight at the Presidential Palace, a meeting of the National Council. & Nbsp;
In his statements to the journalists, after the meeting, the Government Spokesman Mr. Marios Pelekanos said that "the conference of the National Council has just ended.
During the meeting, which was held in a climate of unity, as the moments demand, the developments that arose after the Russian invasion of Ukraine were discussed, both the political aspect and the possible geopolitical developments as well as the economic aspect and the expected effects on Cypriot economy.
SEE ALSO: & nbsp; Take notes on MOEs Isaac Herzog
The President of the Republic informed the political leaders about the proposals of the side confidence-building measures, but also the contacts that both he and the Foreign Minister had with the promotion of these proposals.
The aim of the proposals remains, in addition to the mutual benefits for the two conditions, the creation of conditions for the resumption of the negotiation process with a view to resolving the Cyprus problem on the basis of UN Security Council resolutions.
Political leaders expressed views, reservations & nb sp; and submitted suggestions.
The Government will continue to closely monitor developments in Ukraine, with a view to properly evaluating the data so that timely precautionary or other measures are deemed appropriate. p>