Unemployment remains low at 3.5% and consumers continue to spend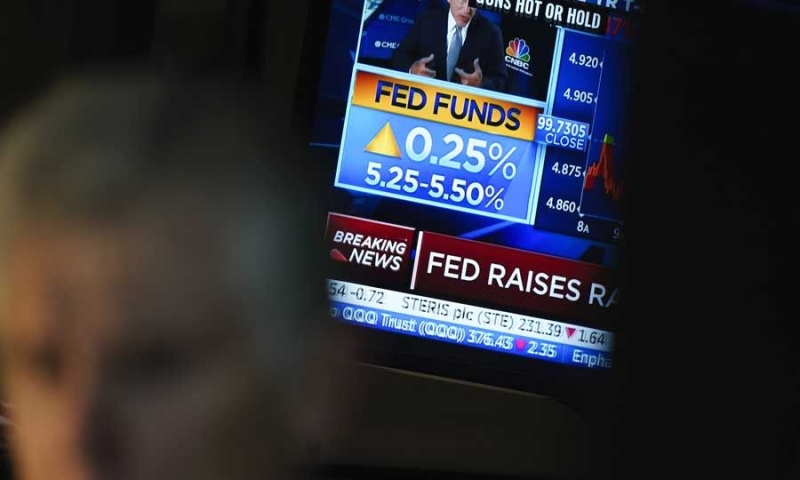 Photo: AP Photo/Seth Wenig
Howard Snyder, Indradeep Ghos
A year ago, many in the US were convinced that the country was in or would soon be in a recession. In the first two quarters of 2022, US economic output had contracted at an annual rate of 1.6% from January to March and at an annual rate of 0.6% from April to June. According to a common, though not technically precise, definition, the country had already entered a recession. And why shouldn't he?
The Federal Reserve (Fed) was rapidly raising interest rates, housing investment was faltering, and the prevailing perception was that other sectors would weaken, including consumer spending and the labor market. "The combination of several factors at once led to a slowdown in the economy's momentum faster than we previously expected," Michael Gapen, chief economist at Bank of America, said in a July 2022 analysis.
"We now forecast a mild recession for the US economy this year. In addition to the weakening of previous fiscal support, inflationary shocks have reduced real household purchasing power more sharply than we previously anticipated, and economic conditions have become noticeably tighter as the Fed has changed pace and is accelerating its tightening." Today we see that July unemployment at 3.5% is substantially below the point where many analysts expected it would start to rise, consumers are continuing to spend and forecasts have been revised.
Reuters polls of economists last year had seen the risk of a recession rise from 25% in April 2022, the month after the Fed's first rate hike of the current tightening cycle, to 65% in October.
The most recent reading is 55%. "The data has caused us to reassess our previous view of an imminent recession, which had already moved to 2024," Gapen wrote in a report a few days ago. "We are revising our outlook in favor of a 'soft landing', where growth falls below its trend in 2024 but remains positive throughout."
Among those who revised their estimates for the recession of the American economy includes the executives of the Federal Reserve Bank of the USA. However, the bank's policymakers, whose forecasts are issued quarterly and are independent of staff, have never shown a contraction in US GDP on an annual basis.