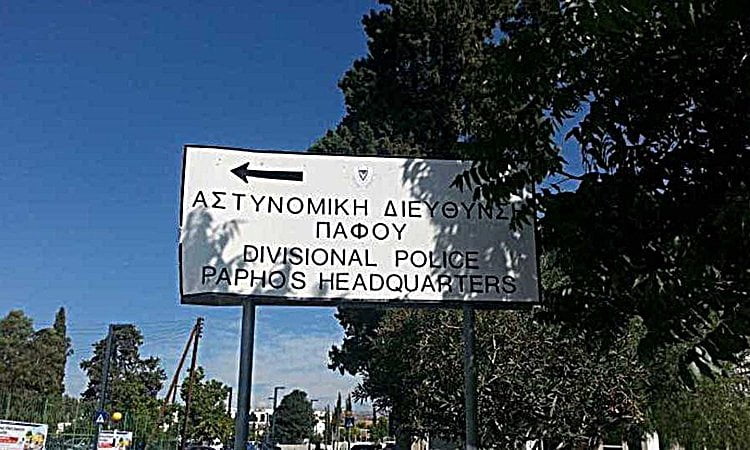 A car was stolen and set on fire in Paphos – Did the owner identify parts – Handcuffs in two
Download the CYPRUS TIMES APP! HERE for Android and HERE for iOS
Paphos District Court issued a one-day detention order against two persons for theft and arson of a vehicle strong>in Paphos.
According to the Press Representative of ADE Paphos and Head of TAE Paphos Michalis Nikolaou, members of the Police proceeded on Wednesday to arrest two persons, a woman aged 28 years old and a 26-year-old man, regarding an investigated case of car theft and arson, committed in October, in Paphos.
The 28-year-old suspect was arrested on Wednesday morning , since various parts stolen from a car were allegedly found in her car earlier, which was then maliciously set on fire.
The parts in the suspect's vehicle were seen and recognized by the 34-year-old owner of the car that was stolen and completely destroyed by the fire. After the 34-year-old informed the Police, members of the Police went to the place where the suspect's vehicle was parked, in an area in Paphos, where they conducted tests.