"Slap" from Ethnikos for AEL, which lost 1-0 away from home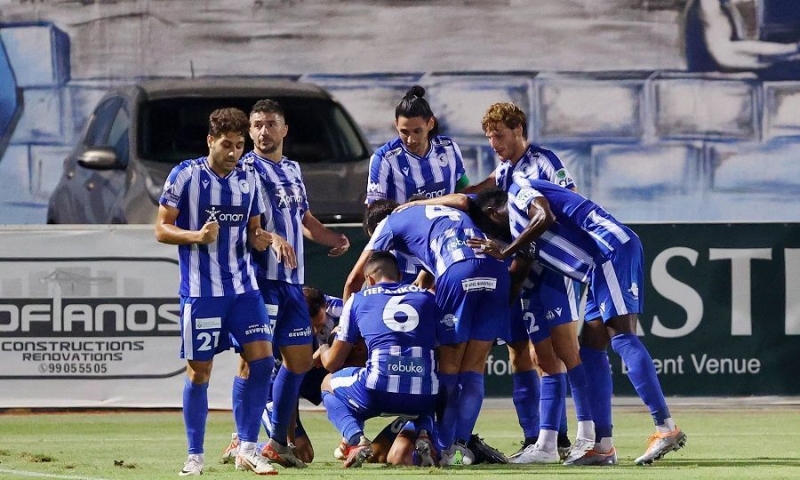 watch video
Ethnikos achieved a great victory against AEL, winning 1-0. Cabrera scored the only goal of the match at the end of the first half. The Ethnikos team reached 8 points and 9th place, overtaking AEL in the standings, which remained with its third consecutive defeat at 7 points, increasing the concern with its bad image for one more game
A΄ Half time
The game started with AEL trying to impose their own rhythm. In fact, before the first five minutes were even completed, the team of Charalambous had created conditions for good opportunities without, however, having the correct final pass.
Over time, Ethnikis managed to balance the match. Despite this, the good pace of the match did not bring the corresponding phases.
It is characteristic that the first big phase came in the 32nd of the match when Cabrera sent the ball into Muriel's net, but being in an offside position. AEL's answer came in the 39th when Srnics with a close shot failed to beat Panagis.
Just before the end of the first half, Ethnikos found the goal they were looking for. The phase started with a shot by Ilias which was unsteadily saved by Muriel with the ball ending up in Cabrera who scored 1-0 from close range. This was the last phase of the half.
Second Half
In the second half, Ethnikos had entered better, trying to increase the lead it had against AEL. However, the team of Charalambous increased its speed as it passed in an attempt to find the equalizer.
In the 57th minute, Morsey threatened the goal of Ethnikos, but Panaghi had the answer by lowering the rollers. Six minutes later, Mendojevic's shot did not find the target, while Spirovski's effort in the 68th had the same result. As time passed, AEL, despite the fact that they were looking for an equaliser, did not manage to threaten.
Christos Charalambous tried to change things from the bench by throwing in five attacking footballers (Andreou, Ka, Moreira, Berahino and Papafoti). Despite this, his team did not manage to find the goal of the tie, resulting in their 3rd consecutive defeat in this year's championship. , De Iriodo, Peratikos, Lomotei, Nikolaou, Ioannou, Cabrera, Ilias, Drazic, Christofi.
On the bench: Bogatinov, Markovic, Ristevski K. Ilias, Lipski, Gomes, Pehlivanis, Brandonic, Booker, Enem, Angelopoulos, Angelopoulos, Aksentijevic.
AEL: Muriel, Franzis, Sotiriou, Basto, Mendojevic, Chernich, Srnich, Mars, Morsai, Makris, Tzalma.
On the bench: Oliveira, Andreou, Papafotis, Berahino, Moreira, Silvestros, Kolias, Themistokleous, Ka, Continella.
p>
Referee: Dimitris Solomou
VAR: Christoforou Marios
Scorer: 44, Cabrera/-
Yellows: Spirovski, Cabrera, Drazic, Ioannou, Lipski/Mars, Makris, Andreou, Ka
Reds: -/-