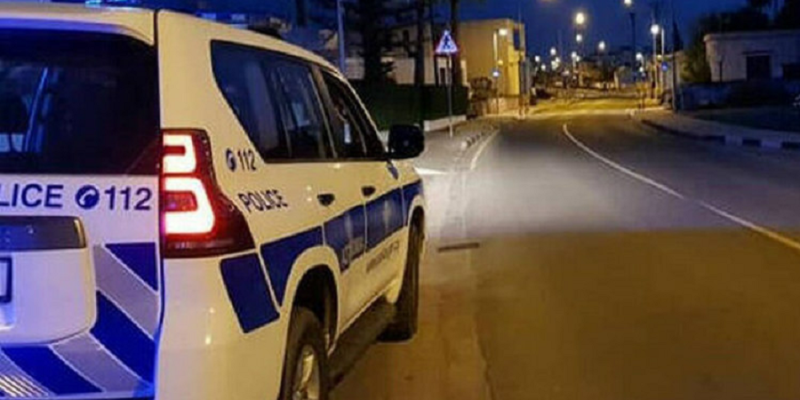 The Police in Paphos proceeded with the arrest of two persons aged 26 and 27 for a case of attempted kidnapping and a host of other offenses against a 30-year-old.
According to the Office of the Communication Branch of the Police Headquarters, on Thursday night shortly before 10:00 p.m., a 30-year-old that while earlier in the afternoon around 18:00 he was at his friend's house a 26-year-old man who was also there told him that a 27-year-old man was looking for him to resolve some of their differences
The complainant told the 26-year-old that if the 27-year-old wished to speak to him he could meet him. Subsequently, the 26-year-old left the residence, to return after a while with two other persons. According to the 30-year-old, the three persons above tried to forcibly taken out of the house and then to another place.
The 30-year-old reacted and resisted, while with the help of the 41-year-old owner of the house, he managed to arrest the three suspects who left the house. The 26-year-old man, according to the complainant's complaint, had a wooden bat, while the other two men had crowbars and knives.
According to the complaint, after the three left the house, the 30-year-old complainant realized that damage had been caused. in his vehicle that was parked outside the 41-year-old's residence. The amount of damages is estimated at approximately 1300 euros.
For the case, judicial arrest warrants were issued against the two persons aged 26 and 27 for the offenses of conspiracy to commit a felony, attempted kidnapping, illegal entry into property, carrying a weapon to incite terror and causing malicious damage to property.
Then the Police proceeded at noon on Friday to arrest the 27-year-old while shortly before 20:00 the 26-year-old was arrested. The tests are continuing by the Paphos Police.
A 19-year-old man was found unconscious on the ground floor of an apartment building-Seriously in the hospital
A dog and a fox were poisoned with a cock for bait and eggs
Source: KYPE