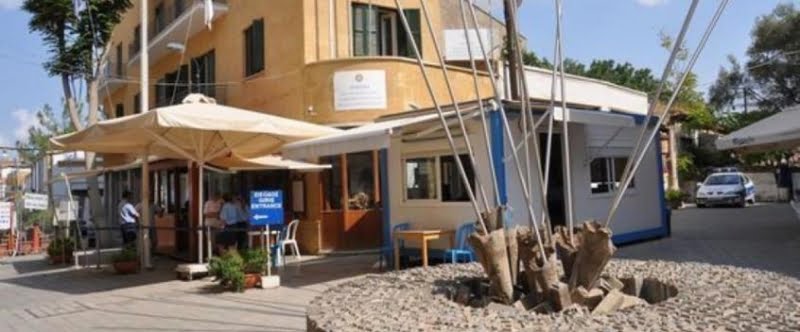 In her front page publication entitled "Ledra Palace roadblock must be opened for vehicles", Halkin Sesi writes that the crossings of Greek Cypriots to the occupied territories in 2022 increased by 208% compared to 2021, due to the decrease in the value of the TL against the euro.
According to the GTP, the publication states that the number of Greek Cypriot crossings to the occupied territories increased from 841,897 people in 2021 to 2,588,5664 people in 2022.
Noting that there are endless queues and suffering at the Agios Dometio roadblock, mainly due to the controls carried out by the police of the Republic of Cyprus, who allegedly want to prevent Greek Cypriots from crossing into the occupied territories, but also the single lane that exists there, the newspaper notes the need to open the roadblock of Ledra Palas for vehicles, since this will result in the decongestion of the situation in the area of ​​the roadblock of Agios Dometios and will contribute to the economic development of the area.
In the meantime, Halkin Sesi returns to the claims that the I/C are violating the status of the dead zone in Nicosia. In today's publication it states that UNFICYP is still letting the Greek Cypriots violate the dead zone near the Famagusta Gate, where the Çağlayan stadium (Pallouriotissa Gymnasium Stadium), which is already in use, was quietly completed, and despite the protests.
The newspaper asks a series of questions about this fact, for which it expects answers, such as why UNFICYP gave the Çağlayan stadium to the Greek Cypriots, if the Greek Cypriot side made changes to the stadium without obtaining permission, why UNFICYP did not stop her, if UNFICYP granted permission, by what authority did it do so, has permission been obtained from the "authorities" of the pseudo-state, by what jurisdiction is the Çağlayan stadium located in the dead zone used by Greek Cypriots for sports purposes.< /p>
The newspaper also publishes relevant aerial photographs.