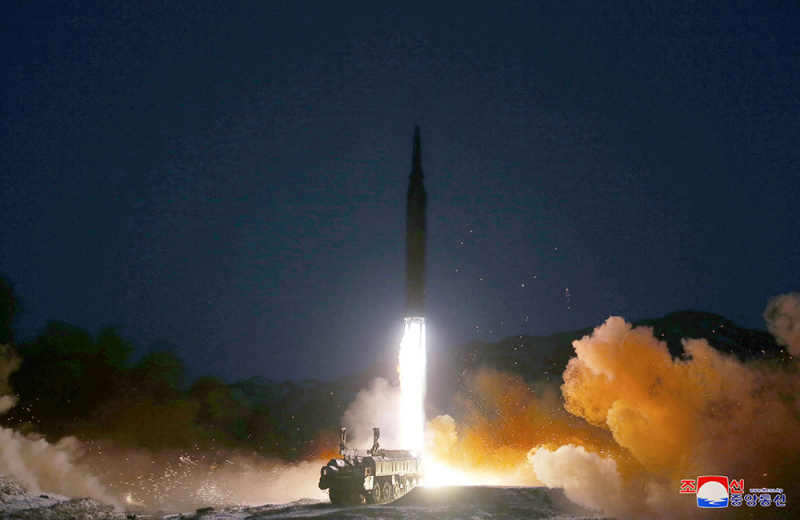 North Korea has launched a missile of an unknown type, the South Korean General Staff of National Defense and the Japanese authorities announced today. This is the third such test of Pyongyang in less than ten days.
The projectile was directed to the east, to the sea, the staff clarified. Pyongyang fired two rockets, claiming to be supersonic, on January 5 and January 11. The Japanese Coast Guard noted that it recorded the launch at 14:55 (local time 07:55 Cyprus) from North Korea "apparently of one or more ballistic missiles".
A spokesman for the Japanese Coast Guard told AFP that an analysis of where the rocket had landed and whether it was one or more was still ongoing. Earlier, the Japanese Coast Guard said a rocket or rockets landed or landed on the ground, without specifying whether it meant land on one of the islands in the Japanese archipelago or not.
The second test, attended by the country's leader, Kim Jong Un, led to the imposition of new US sanctions on five people linked to North Korea's ballistic missile development program.
A spokesman for the North Korean foreign minister accused the United States of looking determined to "deliberately escalate" the situation. If Washington "adopts such confrontational behavior," Pyongyang "will be forced to react more forcefully," a spokesman for North Korean diplomacy was quoted as saying by the country's official KCNA news agency.