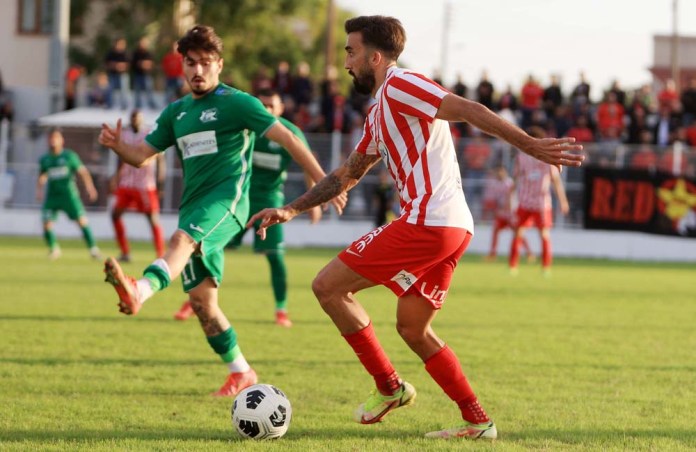 With the victory of Othello over Hermes, the curtain opened on the 24th matchday. Athienou's team won 2-0, with goals scored in the second half of the match.
The goals for the winners were scored by Mavrou (64 ') and Siathas (77 '), the second with a well-aimed penalty kick which was won by the scorer himself in a reversal by Athanassiou.
This is the third consecutive victory (p .p. were preceded by the victories over Onisilos and ASIL) for Othello who reached 35 points and approached Hermes who is at 40.
Aradippou's team loses ground from the first four that will go up to the first division, since it is currently at -4, with the above teams having less games.
The two goals:


The whole program of the match:
Today
Othello & # 8211; Hermes
Saturday (15:30)
Akritas & # 8211; Omonia 29M
Karmiotissa & # 8211; Ayia Napa
Omonia No. & # 8211; Ονήσιλος
Ξυλοτύμπου & # 8211; ASIL
Sunday (15:30)
Alki Or. & # 8211; Union
Olympias L. & # 8211; Nea Salamina
Barn & # 8211; Renaissance Der.
SCORE
ΟΜΑΔΑ
ΑΓΩΝΕΣ
Ν-Ι-Η
GOAL FOR – GOAL AGAINST
GRADES
Nea Salamina
23
15-2-6
44-19
47
Union
23
13-6-4
34-16
45
Καρμιώτισσα
23
13-6-4
32-17
45
Ακρίτας
23
13-5-5
36-19
44
Hermes
24
11-7-6

< td style = "width: 257px; height: 26px;"> 35-27

40
Αλκή Ορ.
22
12-4-6
32-19
40
Οθέλλος
24
11-2-11
28-41
35
Ομόνοια 29Μ.
23
8-6-9
22-22
30
Ονήσιλος
23
8-5-10
29-30
29
Ξυλοτύμπου
23
8-4-11

< td style = "width: 257px; height: 26px;"> 26-31

28
Renaissance D.
22
6-5-11
18-30
23
Olympias L.
23
6-5-12
19-32

< td style = "width: 99px; height: 26px;"> 23

Αχυρώνας
23
5-7-11
19-29
22
Ομόνοια Αρ.
23

< td style = "width: 88px; height: 26px;"> 4-8-11

20-33
20
Ayia Napa
23
5-5-13
24-41
20
ΑΣΙΛ
23
4-7-12
20-32
19
& nbsp;
Like this:
Like Loading …