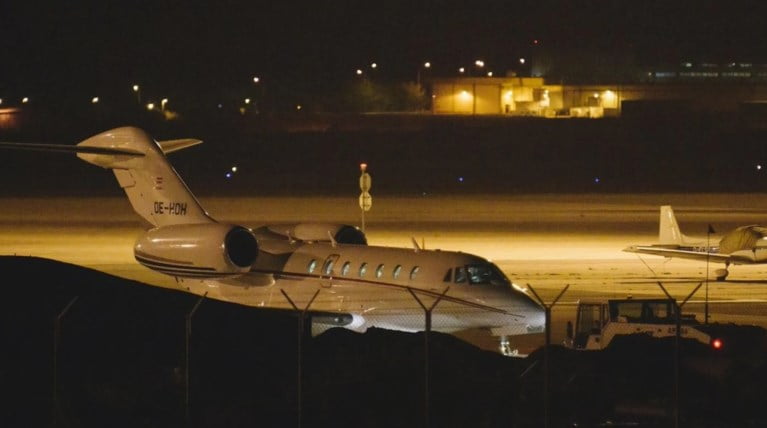 Investigative media, such as the Greek inside story, the journalistic organization Lighthouse Reports and the Israeli newspaper Haaretz, identified Dilian's aircraft that traffics the Predator software
Download the CYPRUS TIMES APP! HERE for Android and HERE for iOS
Images of the aircraft used by Israeli businessman Tal Dilian to transport the Predator malware are broadcast by the Greek media. In fact, the image comes from Larnaca airport.
It is an 8-seater Cessna, which seems to play an important role in the business of Israeli businessman Dilian- of the creator and trafficker of the Predator software – and in its transportation around the world.
And as independent research media claim, the specific aircraft seems to have had also goes to Greece, at a time that coincides with the beginning of the surveillance scandal.
This is supported by investigative media such as the Greek inside story, the journalistic organization Lighthouse Reports and the Israeli newspaper Haaretz, who write that the private jet arrived in Athens the day after the start of the scandal "which would destroy Greece's entire political elite, one of its top businessmen and a handful of other big names". Who is the businessman who was destroyed is not clear.