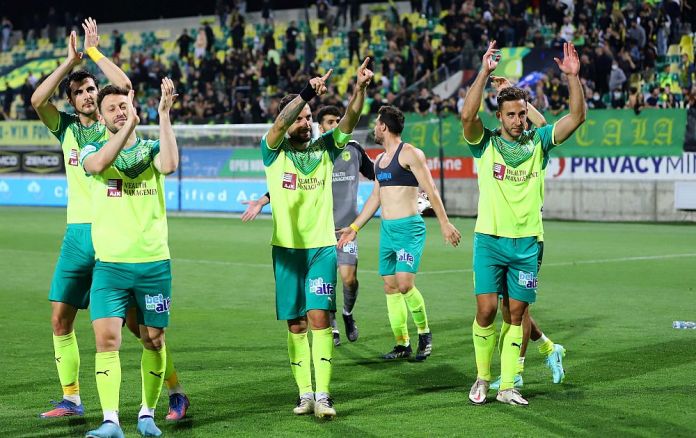 With four games left, it's a bit early to make title scripts.
This, however, applies more to Apollon and APOEL and less to AEK, which, having reduced to -5 from the top & # 8230; she also got into the battle, but her difference is such that she does not leave her many scenarios to hope for.
Logic says that to make her team Larnaca the big surprise (based on the data of the last period) and to completely reverse the data to reach the championship, will have to do the absolute in its last four games, getting an equal number of victories, against APOEL (out), Aris ( inside), Paphos (inside) and Apollon (outside).
In the above scenario, AEK will need Apollon and APOEL to lose points ( even a draw) in their other three games. That is, it is enough for her either Apollon-APOEL to draw, or the winner of this derby to have a loss in his other two games.
There is no doubt about the enormous difficulty of the project, but the yellow-greens are entitled, if nothing else, to dream.