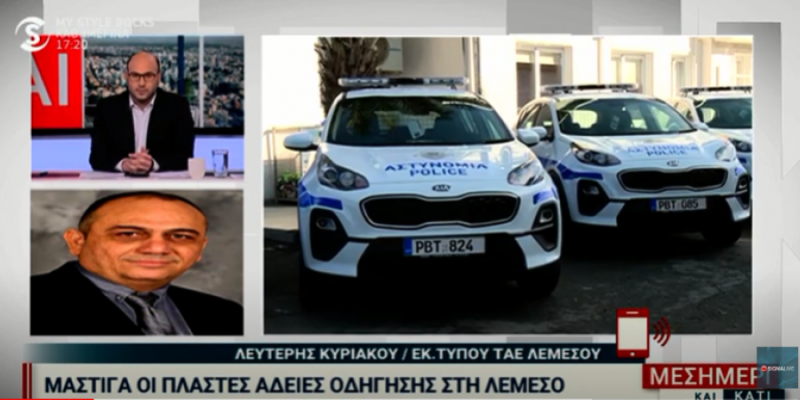 For the arrests concerning the ring that issues fake driving licenses in Limassol to people from third countries, the press representative of TAE Limassol, Lefteris Kyriakou, spoke to Mesimeri and Kati.
According to the press representative of TAE Limassol, until so far nine people have been arrested, four Cypriots and five foreigners. He also said that 18 arrest warrants have been issued for the persons wanted.
In addition, he said that the seven who are in custody and their arrest warrant expires today, Wednesday 4/4, are expected to request a renewal of their detention at the Limassol District Court.
As for the circuit that issues the fake licenses driving, Lefteris Kyriakou, stated that it "appears to be a ring which secured motor vehicle driver's licenses to foreigners who were not eligible or who were illegally in the Republic of Cyprus without meeting the qualifications or having the necessary documents".
Finally, it should be noted that all applications are for people from third countries, most of whom are in Cyprus illegally.
See the excerpt:
Read also: In the port of Limassol the fast attack submarine San Juan of the USA (PHOTO)