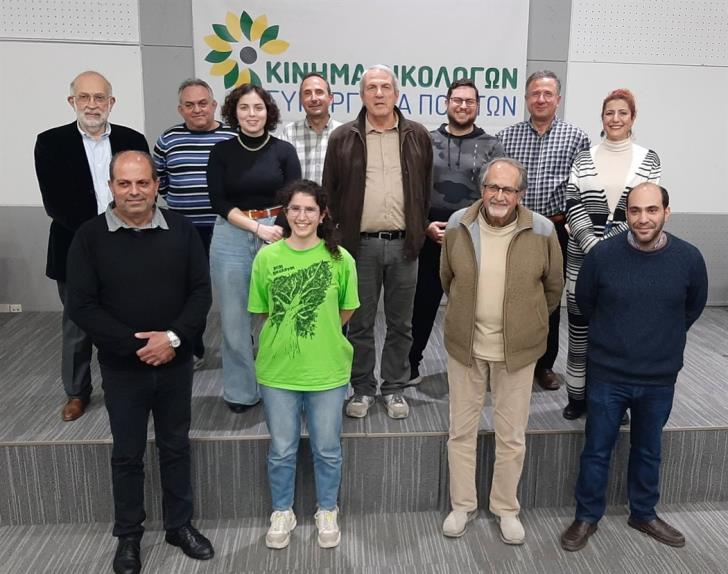 philenews
The Central Committee of the Movement of Ecologists – Citizens' Cooperation, in its first meeting on Sunday, February 13, 2022, at the Press Center, completed the process of electing the officials of the Movement.
According to the announcement of the Movement, Mr. George Stylianidis was elected new Executive Secretary and Mr. Michalis Paraschos was elected Deputy Executive Secretary.
Members of the Political Committee were elected:
• Ioannou Natasa
• Kouparris Antonis
• Michalias Nikos
• Perdikis George
• Haguila Etmond
We remind you that members of the Political Committee are also the President of the Movement Mr. Charalambos Theopemptou, the Vice President Mr. Alkis Papis, the First Vice President Mr. Kyriakos Tsimillis and the Second Vice President Mrs. Maria Kola.
At the next meeting of the Central Committee, the other members of the Executive Secretariat will be appointed (Spokesperson, Deputy Spokesperson, Finance Secretary, Secretary of International Relations).