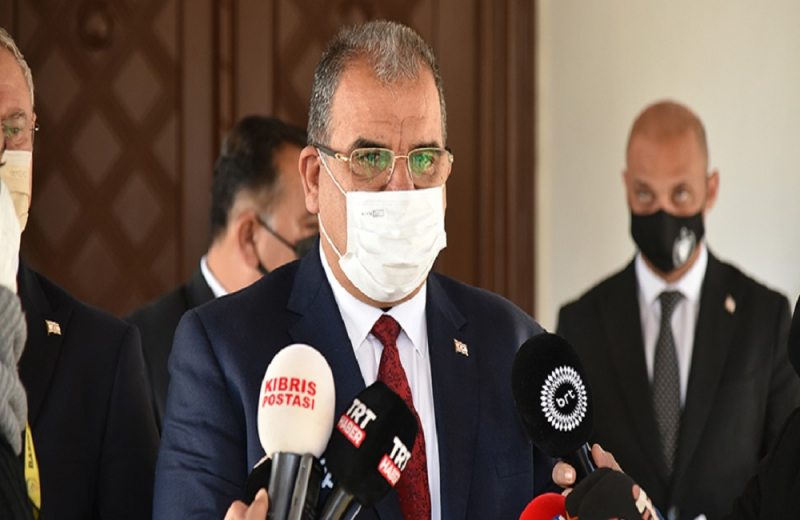 After almost a month of intensive consultations, the new composition of the so-called government in the Occupied Territories was announced today, which will consist of three parties. The Party of National Unity, the Democratic Party and the Party of the Renaissance (Settlers). The biggest surprise concerns the appointment of Hasan Tatsoi, in place of Thaksin Ertorouroglou as the so-called "foreign minister".
The fact that he was not reappointed as "minister" is also news. The daughter of former Turkish Cypriot leader Dervis Eroglu, Resmiye Canaltai.
In addition, important news
"Prime Minister": Faiz Soutsouoglu
Minister of Tourism and Environment: Fikri Ataoglu
"Minister" of Public Works and Transport: Erhan Arikli
"Minister" of Foreign Affairs: Hassan Tatsoi
"Minister" of Interior: Unal Ustel

< li> "Minister" of Finance: Sunat Atoun

"Minister" of Economy and Energy: Koutlou Evren
"Minister" of National Education and Culture: Nazim Tsavousoglou
« Minister of Agriculture and Natural Resources: Dursun Ogiuz
Minister of Health: Dr. Ali Pili
"Minister" of Labor and Social Security: Oguzan Hasipoglou
In the coalition government KEE, DI.KO, Renaissance Party (UBP-DP-YDP), there was a serious shift in the division of tasks between the "ministries" compared to the former "cabinet". According to Yeniduzen, Olgun Amziaoglu, who held the post of "Minister" of Education, Thaksin Ertorouroglou, who held the post of "Minister" of Foreign Affairs, and his daughter, Dervis Eroglu, who held the post of "Minister" of Transport, left and did not leave. .