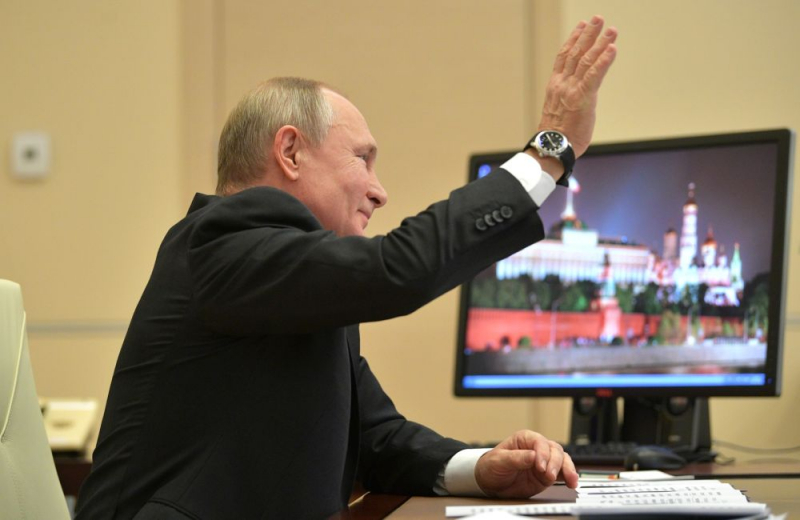 Bodyguards with bulletproof vests and high-powered pistols, lifeguards and food tasters are just some of the ways in which Russian President Vladimir Putin is said to be protected from would-be assassins.
"Someone in Russia "Kill this guy," said U.S. Sen. Lindsey Graham, after Russian President Vladimir Putin ordered an invasion of Ukraine.
But Putin, a former KGB agent who has been in power since taking office in 2000, is apparently obsessed with both his safety and his health – protecting himself from assassins and avoiding COVID at all costs. 19, as evidenced by the length of time he has been away to avoid catching the virus.
Recent photos show him meeting world leaders and even his own advisers at the opposite ends of extra large tables to keep at least 20 feet apart, and he wore a hazmat suit – full of face mask – before visiting a hospital. Moscow treats coronavirus patients in April 2020.
His bodyguards
His bodyguards are a special team through the Russian Federal Protective Service (FSO), which has its roots in 1881, when Tsar Alexander III was surrounded by guards, following the execution of his father by a rebel who dropped a bomb.
These people are selected with strict criteria not only for their physical endurance – they must withstand the cold and not sweat in the heat – but also for their psychology at the time of action.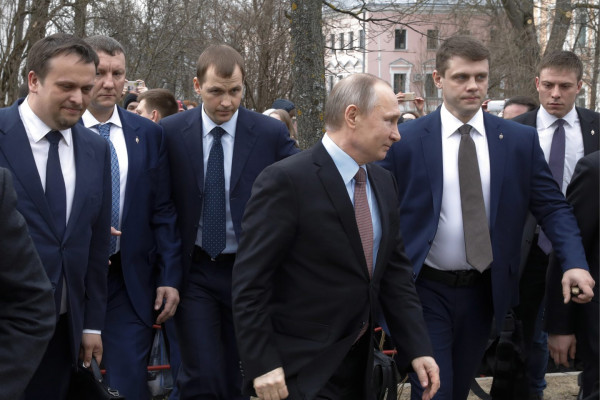 They carry special briefcases that they can use as a shield to protect Putin and Russian 9 mm SR-1 Vektor pistols.
When Putin travels, special teams look at destinations months in advance to see how the public will react, but also if there are dangers such as bad weather, natural disasters, etc.
And wherever he lives, special devices interfere with the signal to prevent remote bombings, while all cell phones and other devices in the area are electronically controlled.
On the road, Putin is driven by a convoy of armored vans carrying armed agents and portable anti-aircraft missiles. perimeter and snipers on nearby rooftops.
Rescuers
Rumors that Putin uses lifeguards when he visits dangerous places have been circulating for years. He himself had said in an interview in 2020 that every time he is offered something like that he refuses.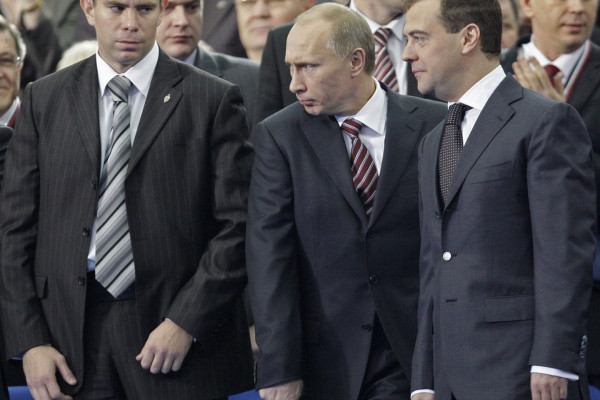 But he certainly has someone who tastes every meal served to find that he is not poisoned.
Coronavirus
The photos from his meetings with foreign leaders, where he made them sit at the other end of tables with characteristically long lengths, apparently to avoid close contacts, have caused a sensation. And in April 2020, he wore a hazmat suit and covered his entire face to visit a hospital with coronavirus patients.
According to information from the New York Post/IN.GR