Hot smartphones with up to €293 discount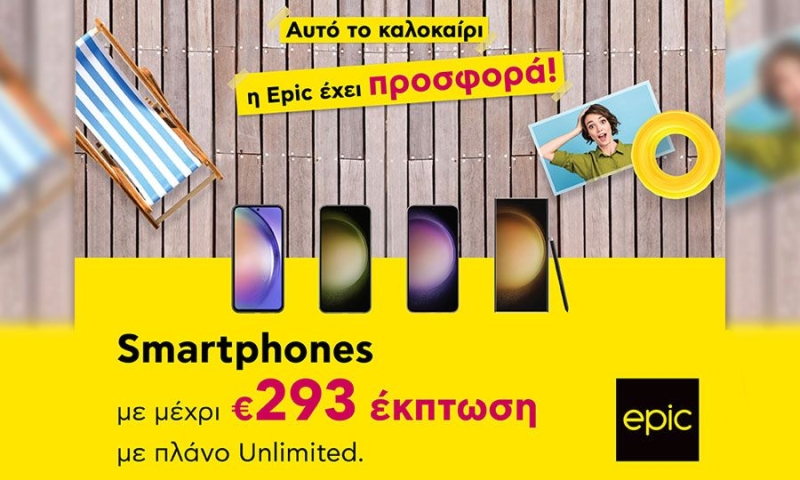 Every summer we collect the most intense moments and make the most beautiful & colorful puzzle of stories. This year, Epic is giving you the chance to build your own and share it with a new smartphone and 5G speeds. Because now, we offer the hottest smartphones with €0 initially and a discount of up to €293, together with an Unlimited plan to enjoy your communication unlimitedly, at maximum speeds and without compromises.
With its summer offer Epic you can choose one of the most sought-after smartphones such as the iPhone 14 Pro Max or the Samsung Galaxy S23+. You can also get the Samsung Galaxy S23 Ultra and Galaxy Watch5 Pro with eSIM, with €0 initially and a significant discount.
So if this summer you want a new smartphone, 5G speeds and unlimited communication without compromise, then don't hang around because Epic has an offer! Connect now in Epic stores throughout Cyprus, in selected partner stores, online through the website www.epic.com.cy as well as by phone at 159.
More information, terms & conditions: https://bit.ly/summeroffers2023
< iframe width='300px' height='500px' src='https://www.adstorebluebird.cy/api/banner/ServeBanner?zoneId=2734' frameborder='0' scrolling='no'>