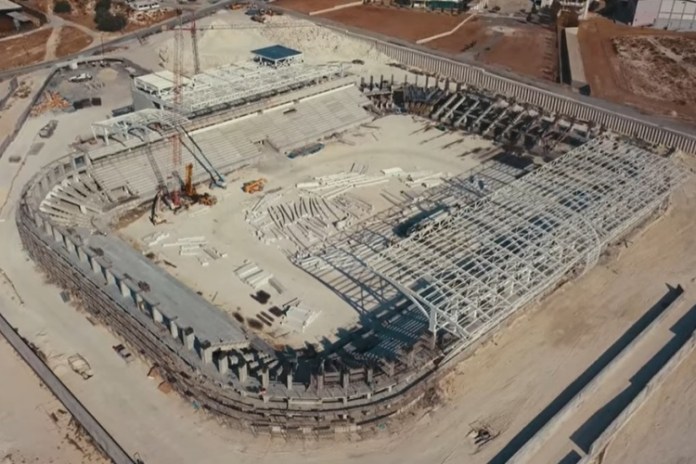 The issue that arose with the new stadium in Limassol and in general the progress of the works in the stadium under construction was the subject of discussion at today's meeting at the Presidential Palace under the President of the Republic.
Nikos Anastasiadis discussed with the presidents of the clubs of Limassol (Apollon, AEL and Aris), the new data and decisions will be made accordingly.
According to what is coming out, the capacity will be 10,300 to 10,500 spectators, including the seats that correspond to the boxes. So what was released in the previous days about a decrease compared to the approximately 13,000 that was the initial calculation was confirmed.
In the meantime, AEL's request for the creation of a training center was approved.
According to the assurances received by the three teams, the stadium will be delivered on August 25.
Like this:
Like Loading …